The answer is yes, weed is legal in Canada if you're an adult and at the legalized aged depending on the province. Buying cannabis is simple in Canada.
Are you wondering if weed is legal in Canada, the answer is yes, it's legal! Traveling to Amsterdam or Colorado used to be a big deal in the world of weed. The novelty of being able to buy it legally was exhilarating. Nowadays, weed can be bought legally almost anywhere.
Indeed, on October 17th, 2018, weed was legalized in Canada. This legalization extended to both medical and recreational purposes.
However, the legal channels in which to purchase weed vary in Canada by province. Each region has its own specific rules. In this article, we will break down each province of Canada's unique cannabis laws and regulations.
ALBERTA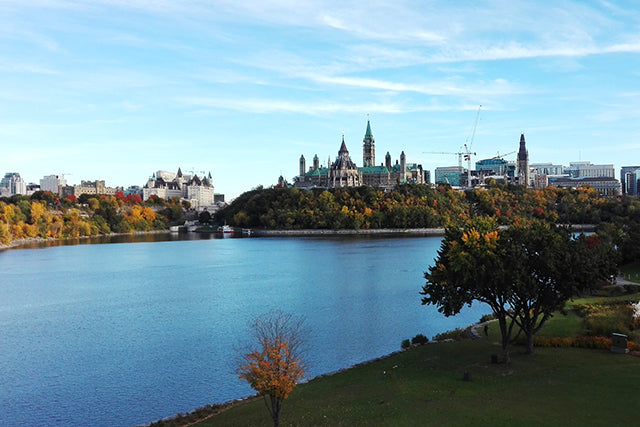 Alberta has one of the most extensive cannabis legalization laws. Private retailers can sell, and as a result, more than 400 cannabis stores are licensed. Cannabis is legal for those 18 and older. It can be smoked on private property and in certain designated public areas.
BRITISH COLUMBIA
The legal age for cannabis in British Columbia is 19. Cannabis can be sold in private dispensaries. Smoking cannabis is legal anywhere smoking cigarettes or vaping is allowed. However, users cannot smoke cannabis in areas that children frequent, such as near schools.
MANITOBA
In Manitoba, the legal smoking age is 19. Users cannot smoke cannabis publicly and can carry only up to 30 grams. Residents also cannot grow weed in their homes. Users can purchase it online or at sanctioned retail stores.
NEW BRUNSWICK
The minimum smoking age in New Brunswick is 19. Users cannot smoke in public, and cannot possess more the 30 grams in public. Home growing is legal and cannabis can be bought at government-run retail stores.
NEWFOUNDLAND AND LABRADOR
The legal smoking age in Newfoundland and Labrador is 19. Medical marijuana can be smoked in public, but recreational marijuana must be consumed on personal property. A maximum of 30 grams can be purchased at one time and home growing cannabis is legal. Legal stores are run by the Newfoundland and Labrador Liquor Corporation.
NORTHWEST TERRITORIES
The legal smoking age in the Northwest Territories is 19 years. All sales are regulated through the Liquor and Cannabis Commission, including online purchases through the government-run website. Public use is limited but is allowed on private property.
NOVA SCOTIA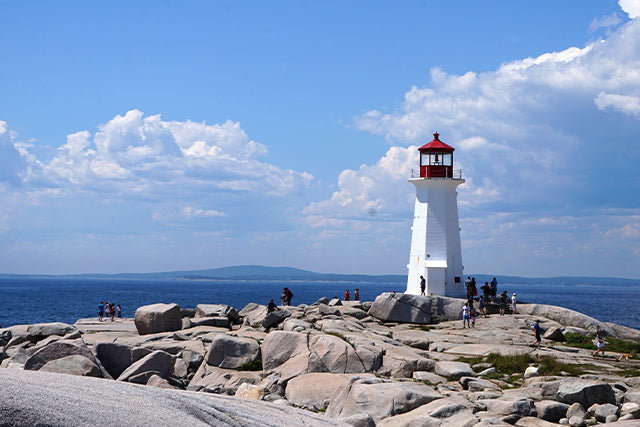 The legal age for smoking in Nova Scotia is 19 and all marijuana is sold through the Nova Scotia Liquor Corporation. Households can grow up to 4 marijuana plants and individuals can carry 30 grams in public.
NUNAVUT
The legal age of purchase for weed in Nunavut is 19. Cannabis can be purchased online through the Nunavut Liquor and Cannabis commissions. Individuals can grow house plants and carry no more than 30 grams in public.
ONTARIO
The minimum purchase age for cannabis in Ontario is 19 years. Users can smoke in select outdoor areas and can grow at home. It can be bought at regulated retail stores.
PRINCE EDWARD ISLAND
The legal age for smoking in Prince Edward Island is 19. Individuals can grow house plants and carry no more than 30 grams in public. Smoking in public is very limited, and cannabis can be purchased through government-run retail stores.
QUEBEC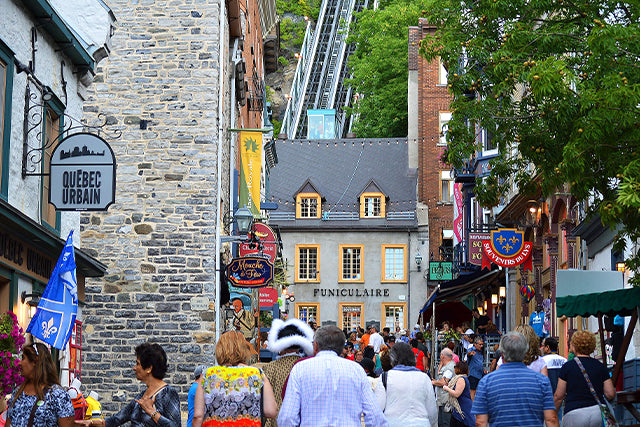 Quebec is one of the more strict providences. The legal smoking age in Quebec is 21 and users can not grow marijuana in their homes. It can only be purchased through Société Québécoise du Cannabis and it is not legal to sell edibles in candy form.
SASKATCHEWAN
In Saskatchewan, the legal smoking age is 19, and smoking in public is prohibited. Users can grow up to four plants in their homes and cannabis is sold in privately-owned retail stores.
YUKON
Yukon only has one operating cannabis store, with online sales to supplement it. Users can buy from the government-run store if they are 19 or older.
FIRST NATIONS RESERVES
Rules vary by each specific reserve, but broadly, all reserves have cannabis cultivation permits.