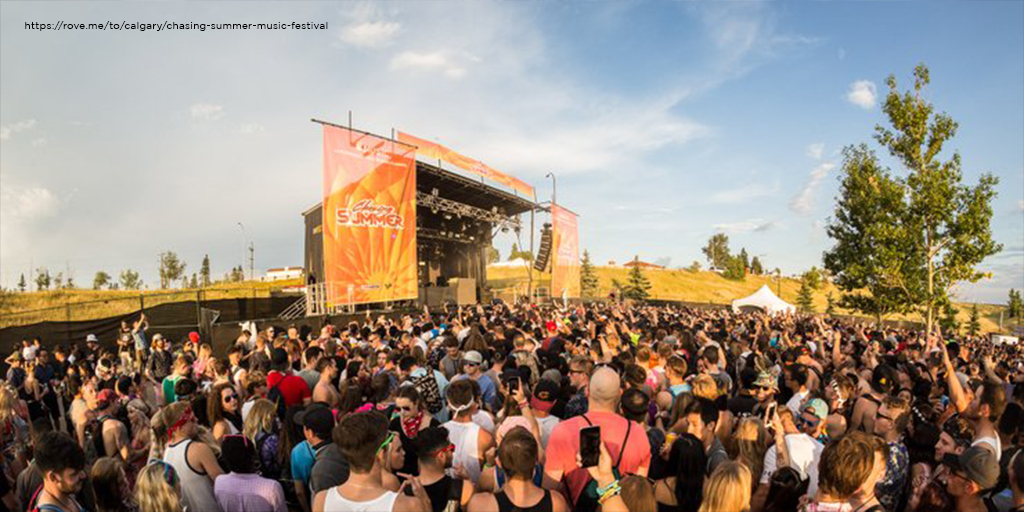 Chasing Summer is right around the corner. We can almost feel the beat dropping and hear the bass thumping. To make your festival one for the ages, trust Dank, the official same-day weed delivery service for Chasing Summer, to get you to cloud nine.
With Dank, festival-goers can enjoy the convenience of having their favourite strains delivered directly to them at home, hotel or at the festival in under ~60 to 90 minutes.
Whether you're looking for a sativa to keep you energized and dancing all day or an indica to relax and unwind after a long day in the sun, Dank has you covered.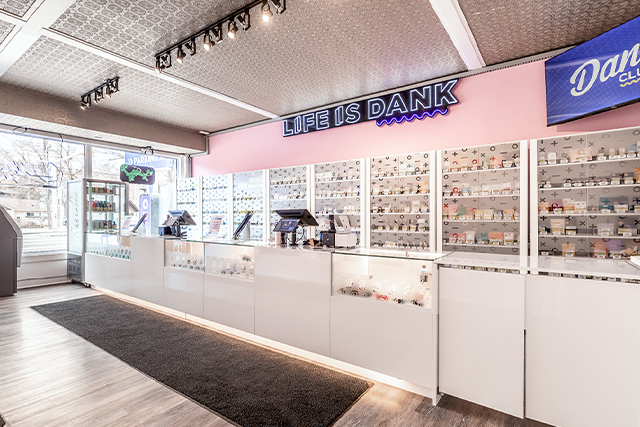 Indulge in the Ultimate Cannabis Experience
When it comes to enhancing your festival experience, only the best will do. That's why at Dank, we're proud to offer the ultimate cannabis products for our customers.
We've scoured the market to bring you the finest selection of strains, edibles, and concentrates from only the most reputable growers and processors, ensuring you get the highest-quality cannabis experience possible.
Each and every one of our products has been hand-picked for its exceptional quality and unique properties, ensuring that you'll find the perfect match for your needs.
Indulge in a wide range of strains for any occasion. Our menu also includes a diverse selection of edibles, from classic brownies and gummies to more unique options like infused chocolate bars, cookies, and even drinks. We also offer various concentrates, such as wax, shatter, and live resin.
Get Personalized Service via Live Chat
Our team of experienced danktenders are available to chat with you in real-time, answering any questions you may have and helping you navigate our menu. We answer immediately!
Whether you're looking for a specific strain, trying to find the perfect edible to complement your music experience, or want to know more about the different types of concentrates we offer, our danktenders will work with you to create a personalized selection of products to enhance your festival experience.
We understand that shopping for cannabis can be overwhelming, especially for first-time buyers or those who aren't familiar with the different strains and products available. That's why our personalized service via live chat is designed to make your experience as seamless and stress-free as possible.
With our lightning-fast delivery, you'll never have to worry about running out of weed or missing a single moment of the action. And with our discreet and professional delivery drivers, you can enjoy your Dank products without hassle.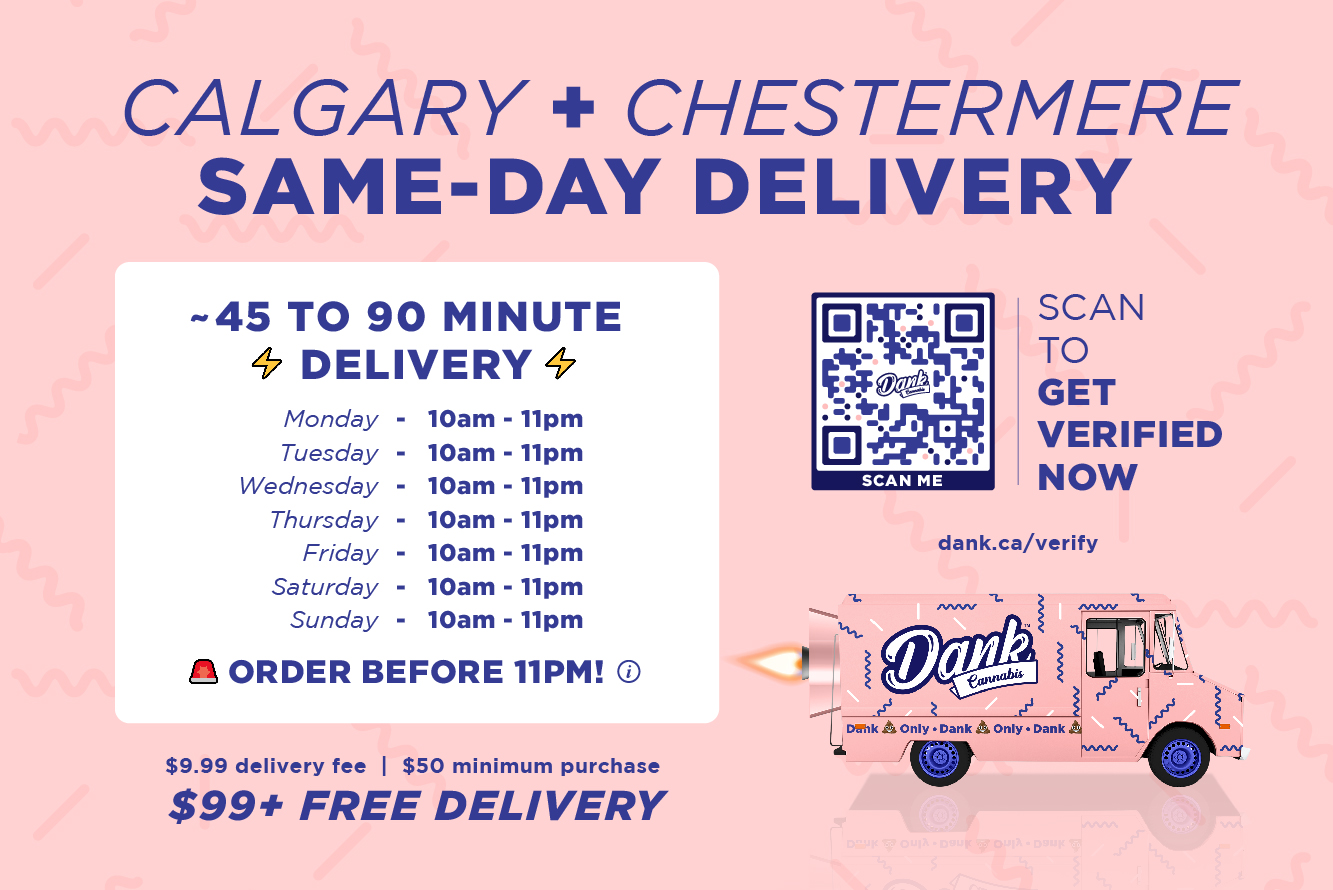 Same-Day Weed Delivery in ~45 to 90 minutes
When the festival's in full swing and the night is young, the last thing you want to worry about is waiting for your weed delivery. That's why at Dank, we pride ourselves on providing lightning-fast delivery, ensuring that your order will be delivered within ~45 to 90 minutes if you place it by 11 pm.
Imagine being able to enjoy the music, lights and the energy of the festival without any interruptions, knowing that you have enough weed to fuel your fun. With Dank, you can have your order delivered right to your location in just a couple of hours.
Our team of professional and discreet delivery drivers make sure that you get your order as soon as possible. We understand that time is of the essence and we don't want anything to ruin your festival experience. With our cutting-edge technology and efficient logistics, we are able to deliver your order in no time.
Don't let long wait times ruin your festival experience, order from Dank and get your products delivered within ~45 to 90 minutes. Trust us, with Dank, you'll be able to fully immerse yourself in the music, the lights and the energy of the festival.
Can I Smoke Weed at Chasing Summer?
Absolutely! Chasing Summer will have designated smoking areas for cigarette and cannabis smoking inside the festival. Only personal amounts will be allowed. Cannabis edibles, oils, and candies must be in their factory-sealed packaging. Find out more on the festival's FAQ page.
How to Order Same-Day Weed Delivery from Dank
Ordering same-day weed delivery from Dank is simple and easy. All you need is an internet-connected device and internet connection. Here's a step-by-step guide on how to order from Dank:
Create an account by providing your basic information, including your name, address, phone number, and a government-issued ID.
Browse our menu of strains, edibles, and concentrates and select the products you want to order.
Once you've made your selection, add the products to your cart and proceed to checkout.
At checkout, you'll be prompted to enter your delivery address and choose a payment method. We accept all major credit cards and EMT.
After you place your order, you'll receive a confirmation text and a live tracking link of your driver when they are on route.
One of our professional and discreet delivery drivers will arrive at your location within the estimated time frame with your order. The driver will verify your ID to ensure that you are at least 18 years of age and will hand over your order.
Enjoy your Dank products and elevate your festival experience!
$9.99 delivery fee
$50 minimum purchase
$99+ free delivery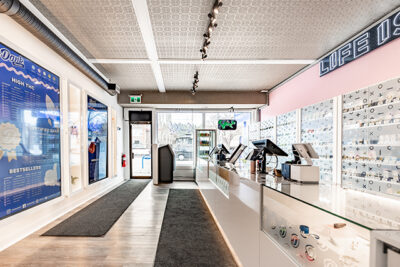 Experience Chasing Summer Like Never Before with Dank
As you prepare for Chasing Summer Festival this year, don't forget to head to our website and place your order for the big event. Trust us, your festival experience will be like no other with Dank by your side.