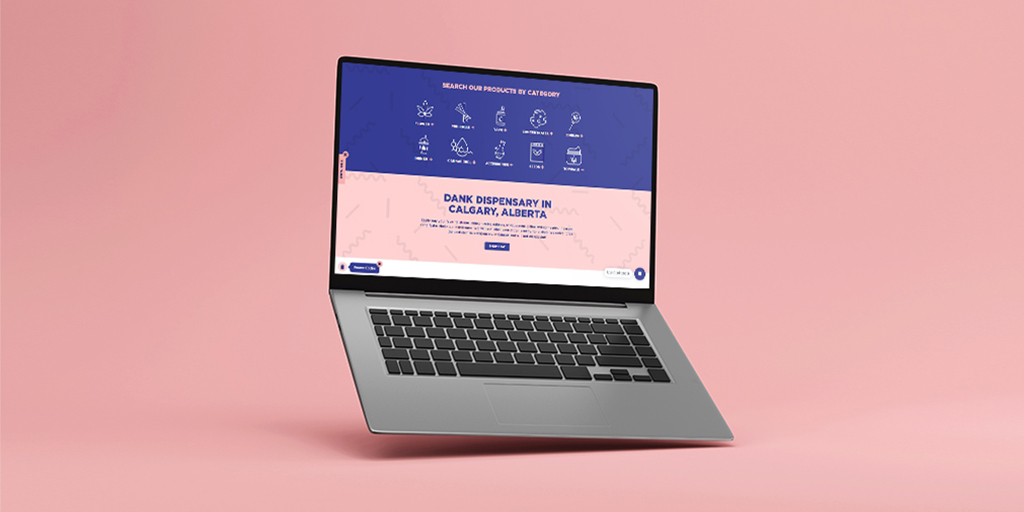 We made it easy to buy pre-rolls online if you live in Alberta, Calgary. One of the newer products to come to life after the legalization of Cannabis is the infamous pre-roll.  Pre-rolls are joints that are pre-made by a cannabis manufacturer, so you can walk out of the store ready to light up.  No preparation and no strings attached.
The ability to buy joints already rolled is great because of how convenient and easy they make it to smoke weed.  If your joint-rolling skills aren't quite up to snuff, you can purchase a pre-roll to bring to your next hangout and avoid the embarrassment.  Pre-rolls also come in handy for smoking on the go because you don't need anything other than a lighter.  Plus, they're disposable, so you don't have to worry about storing them.
Since pre-rolls are rolled straight from flower, you have an incredible variety of strains to choose from, just like if you were purchasing flower on its own.  Pre-rolls can be bought in all types of sativas, indicas, and hybrids.  Here's an overview of each kind of pre-roll so you can choose the dankest one for yourself.
Buy Pre-rolls Online In Canada
Choose from a variety of pre-rolls from Dank Cannabis dispensaries in Calgary!
Sativa Pre-rolls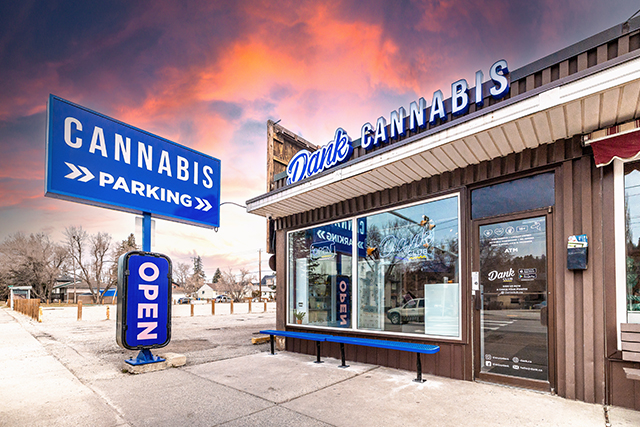 Sativa pre-rolls will often give you more of a "head high".  You'll most likely feel the entirety of the high mentally rather than any sort of physical sensation in your body, although it's still possible to get a slight body buzz, depending on the strain.  Common effects of smoking a sativa are feeling energetic, uplifted, and creative.  At Dank Cannabis, you'll find sativa pre-rolls for sale in various potency levels, anywhere from 18% to 34% THC, so you always have options in regard to how hard you want to go.  We always maintain the best top-shelf brands while keeping our prices affordable.  We carry packs of all sizes, including 2-packs, 3-packs, and 10-packs, as well as single pre-rolls.
Indica Pre-rolls
Many smokers have nicknamed this strain "in da couch" due to its relaxing (and occasionally intense) body high.  If you get an indica pre-roll, be ready for a body buzz and possibly a heavy physical sensation.  Other common effects of indica strains are feeling euphoric, happy, and sleepy.  Many smokers successfully use indica strains to combat insomnia.  Overall, an indica pre-roll is excellent for relaxing (which also means you may want to avoid it if you're looking to get things done while high).  Dank Cannabis will get you taken care of and have you walking out the door with the highest quality indica joints for sale in Alberta.  We carry the most popular high-quality strains in an assortment of potencies, occasionally carrying this strain in up to 31% THC!
CBD Pre-rolls
Also find CBD pre-rolls for sale too! Buy hemp joints that have been lab tested, and are clean of any impurities!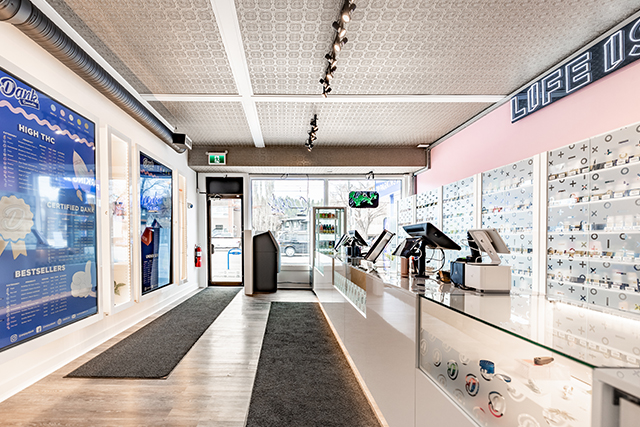 Hybrid Pre-rolls
As you might have guessed, a "hybrid" strain is a hybrid of the sativa and indica strains.  This means that cannabis manufacturers will mix the genetics of sativas and indicas to grow cannabis with both qualities.  Hybrid strains can be just as potent as indicas and sativas; the high will just be more multifaceted, so you'll feel a buzz in your mind and your body!  Here at Dank Cannabis, we're always hunting for the best hybrid mixes and the newest innovation in weed genetics!  Expect to see an incredible assortment of hybrid pre-rolls for sale, including combinations that are high in CBD and low in THC!
If you have questions about the effects of different pre-roll strains, the friendly and knowledgeable Danktenders at Dank Cannabis are ready to help! You can also shop online at Dank.ca and get those pre-rolls delivered to your door today! Simply follow the one-time AGLC ID verification process to be able to view the full Dank menu and start filling your cart.