Visit the Dank Cannabis stores located nearby Dover Glen Canada for a huge menu of premium THC and CBD products for sale. Order online to pick up fast.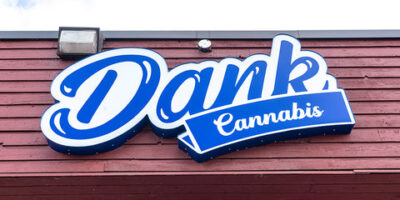 Cannabis lovers in the Dover Glen area, dank.ca offers a variety of flower, edibles, concentrates, and more. With already beautiful scenic spots and fun in-town adventures, all Dover Glen needs is a trustable cannabis dispensary. Dank's cannabis store takes the lead on that!
We are conveniently located at 1603 62 Ave SE #2, Calgary, AB T2C 2C5, Canada
The Dank cannabis store is the perfect spot for THC and CBD products in the Dover Glen area. It provides residents and visitors around the Dover area with an extensive collection of in-store and online products.
Calgary allows the legal purchase of cannabis so residents and visitors of Dover Glen can access Dank's collection of premium products. At Dank, anyone over 18 can purchase from a selection of cannabis-infused treats and weed products.
There are two ways for purchase, to offer customers an individualized choice for how they prefer to find their products.
Customers can either preorder online or visit the Dank dispensary in person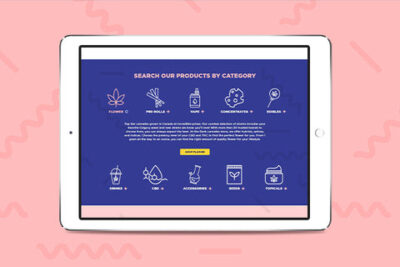 Ordering ahead online, Dank customers around the Dover Glen area can explore the carefully-curated selection on Dank's website. The online selection can be organized in several ways. For those looking for a specific type of product (i.e. flower, concentrate, accessories, etc.), the website can view each product separately.
If someone is looking for a specific strain, all of Dank's options can also be sorted by strain, weight, and potency. It's perfect for recreational cannabis users.
The site even offers detailed descriptions about the effects of each product so clients can make an informed choice.
For personalized service, Dover residents and guests can visit the in-store location. Dank's convenient locations make it easy for anyone in Dover to swing by!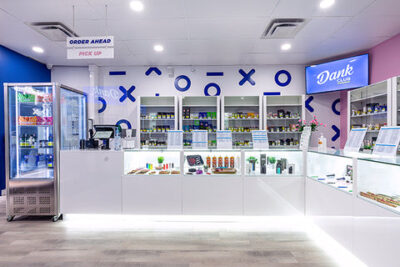 In-store, Dank's valued clients have the opportunity to work with the incredible trained staff. Dank's skilled team is mindful of every guest's needs and the extensive collection of options they offer.
Dank's knowledgeable team members provide clients with customized options based on their interests.
The benefits for Dover customers don't stop there. The Dank dispensary menu includes everything a cannabis lover could need.
From pre-rolls to THC-infused drinks, Dank has it all.
The options for flower and pre-rolls cover the most potent and beneficial strains and brands. Dank has all top-tier products at reasonable prices.
For guests who crave a refreshing THC or CBD drink or edible, the Dank cannabis store menu has it available with other types of edibles too.
Dank's Dover Glen customers can also access the vast selection of premium concentrates and vaporizer cartridges.
Or, for anyone who needs a new accessory, the Dank cannabis store has the best accessories for smoking such as grinders, pieces, torches, papers, and wraps.
It's super easy to get started! Dover Glen residents and travelers can simply go to dank.ca to find locations, preorder online, and see the selection.
Clients can even join the Dank Club for additional promos, freebies, and cool cannabis events! On top of Dank's already great prices, Dank Club extends the deals even further.
Dank is the best cannabis retailer in the Dover Glen, Calgary area. With a huge selection of products, amazing prices, and a friendly and knowledgeable staff, it's the place to be.