The Dank Cannabis Store can be found in the Lynwood area, and offers a huge selection of cannabis products for sale. Order online for a fast pick up!
Dank offers a Calgary's Weed Store as the perfect option for any THC and CBD needs in the Lynwood area. With an extensive selection of high-quality products and simplified purchasing options, The Dank cannabis store makes it easy and fast to find cannabis in Calgary, Alberta.
DANK OFFERS LYNWOOD RESIDENTS AND VISITORS TWO STREAMLINED METHODS FOR CANNABIS PURCHASE: ONLINE AND IN-STORE.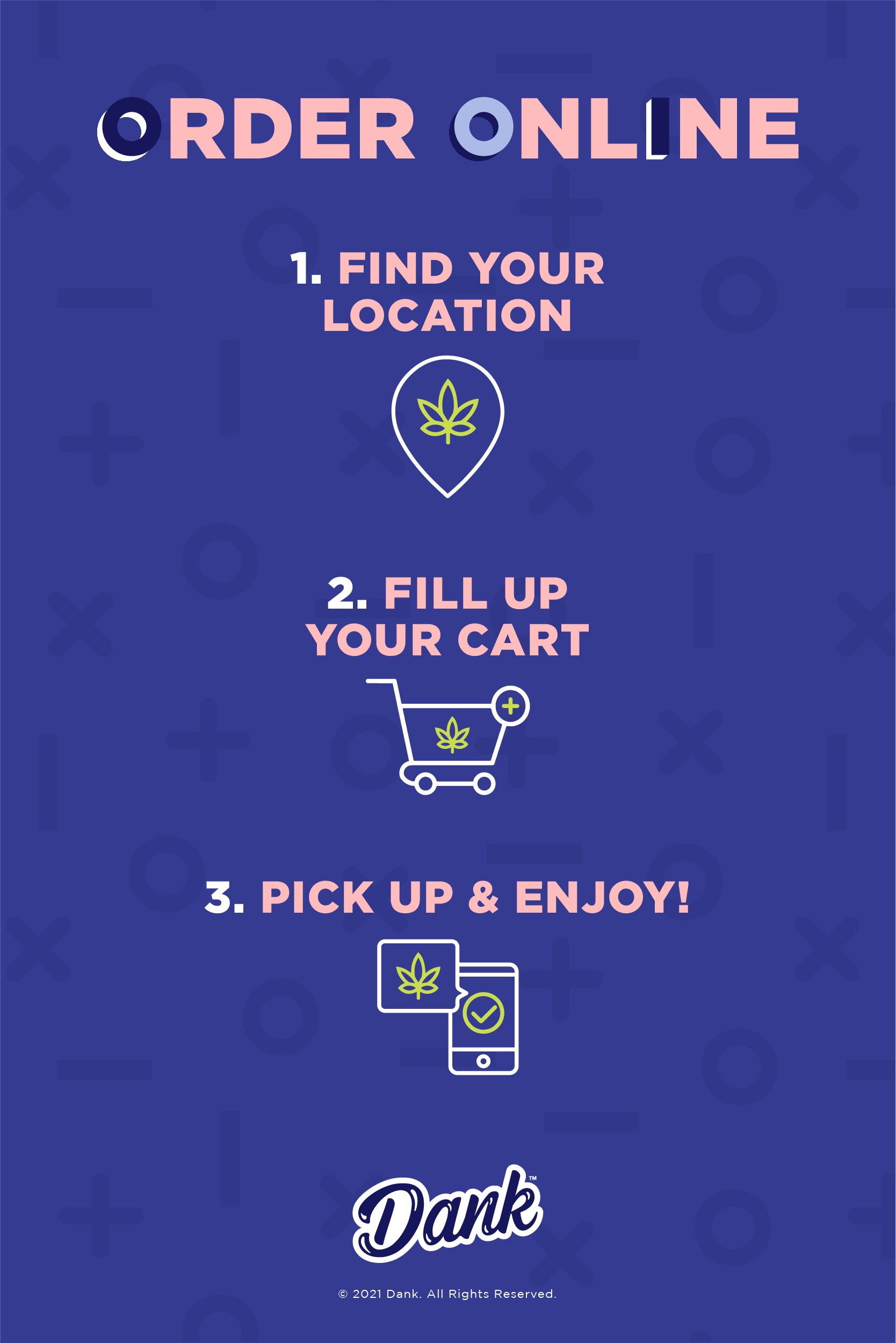 Online customers can find Dank's endless selection of cannabis and products on their constantly updated website. Dank's site includes options to sort products by strain, brand, potency, type, and more. They make it super easy to purchase cannabis online.
First, customers fill the online cart with their favorite products like dry herb, concentrates, and smoking accessories. Then, clients check out using Dank's super-speedy system and wait for a text. The team at Dank will always let customers know when their products are ready for pick up.
After confirmation that the order is ready, Dank's Lynwood clients can head to the convenient location for express pick up. They can leave with their exciting new products and continue on with their busy days – it's incredibly easy!
The other option for Dank customers is an innovative in-store experience. Lynwood residents or travelers can visit the ultra convenient storefront to work with a knowledgeable staff member. Dank's team is well-trained to find the best cannabis products for each client.
THEN, DANK'S LYNNWOOD STAFF MEMBERS GUIDE EACH GUEST TO FIND THE BEST CANNABIS PRODUCTS FOR THEIR NEEDS.
Clients can purchase their chosen cannabis immediately and bring it home to explore their exciting new goodies. It's easy to get personalized help and detailed guidance from Dank's friendly in-store team.
The unlimited options at Dank's online and in-person storefront include everything a new or experienced cannabis lover needs:
Flower & Prerolls: Dank supplies Lynwood with the highest-quality premium flower, ranging from indicas, sativas, hybrids, and CBD strains. With Calgary's favorite brands and newcomers to watch out for, Dank offers something for everyone.
Concentrates: From wax to rosin, to shatter, live resin, kief, hash, and more, Dank has the best strains and brands. Dab lovers can find endless potent new products.
Edibles & Drinks: For refreshing beverages and tasty snacks, Dank has a slew of choices for any edible cannabis lover. Sort by potency, price, strain, and more to find the most delicious options in Calgary.
Vapes & Accessories: Anyone looking to vape their cannabis or find the perfect new piece to add to their collection can do so at Dank. The selection includes beautifully unique pieces and high-tech innovations for every cannabis user.
Dank also offers Lynwood residents the chance to earn points through the Dank Club. The Club provides its members with exclusive deals, products, merch, and more!
To learn more about Dank Cannabis Calgary, Alberta's best dispensary, head to our menu today!