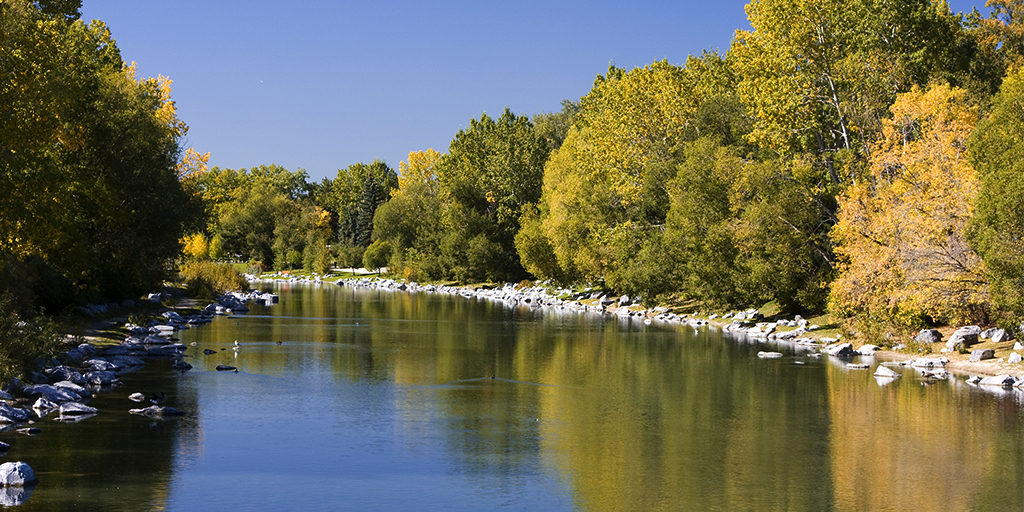 In the latest installment of our Calgary parks and attractions guide, we highlight Beaver Dam Flats, an oasis of natural glory full of plant life, wildlife, and rich history.
If you want to safely* bask in the sunlight in solitude or hang with friends and family, here's what you need to know about making the most of your cannabis experience at Beaver Dam Flats.
Before visiting the beaver dams, you'll want to pick up the best selection of cannabis products. You can get these at cannabis shops in Canada. More about the best option for that will be available below. For now, on to the beaver dams.
Plan Your Visit: Beaver Dam Flats
Whether you want to enjoy a responsible* high or want to sip on a refreshing and non-intoxicating CBD drink, there's plenty to do at this natural environment park during every season.
Located in southeast Calgary, Beaver Dam Flats, also shortened to Beaverdam or Beaver Flats by locals, is a flat riverine forest park found along the eastern bank of the Bow River. The flood plain backs onto a steep escarpment that overlooks downtown Calgary.
Location: 62 Ave. SE & 16 St. S.E./Lynview Rd. S.E.
Area: 43 hectares
Hours: 5 a.m. – 11. p.m.
Parking: On the eastern edge
Access: Bow River Pathway south of Calf Robe Bridge (Deerfoot Trail) and north of Graves Bridge (Glenmore Trail); West of Lynnview Way and 62 Ave. SE (closest major intersection is Glenmore Tr. and 18 St. SE
Things to do: Hike, bike, walk, bird and animal watch, fish, boat (non-motorized), cross country ski
Dogs: On leash
Beaver Dam Flats sits alongside Calgary's busy Deerfoot Tr. and Glenmore Tr., adding some of the city's hustle and bustle to the natural backdrop.
With access only available from the Bow River Pathway, it's become an inner-city hidden gem if you prefer a peaceful cannabis experience among a remarkable diversity of flora and fauna.
Explore a network of pathways along the flood plain, wetlands, riverbank, and up the steep and grassy escarpment. Embrace weed's mellowing and euphoric effects as you choose your own adventure across the park.
History
The park was created in the early 1980s and named after the beaver dams found down on the flats. Before its life as a park, the flats were owned by various large landowners but were left relatively untouched.
In 1992, military field engineers, also known as sappers, built the grand timber "sappers bridge" connecting the flat's south end to the terrace under the escarpment.
From 2015 to 2019, the park underwent site remediation and restoration to address the contamination of the former Imperial Oil Refinery site.
Now, it stands proudly as stomping grounds for a wide range of birds, animals, and plants. Explore the wonder of this lush park sober or with a hazy lens to add a psychedelic tinge to your park outing.
Plants
Dense vegetation paints the lush riverside flats in green, while the escarpment is the backdrop to a prairie ecosystem ranging from faded grasses in the colder months to a colourful blanket of moss phlox, prairie crocus, and early blue violets during the spring.
If you love the wild and vibrant greens of shrubs, you'll love the expansive shrub life in this park. Find tons of Canada Buffaloberry, Saskatoon, Water Birch, and American Silverberry along the escarpment.
Stare in awe at the towering, gnarled, and ancient balsam poplars that can grow up to 25 metres tall and live for 150 years. Stop by during spring, so you can get the full effect of its sweet, resinous, and woodsy aroma.
At the peak of the escarpment, you can get front row seats to the spectacular views of the river valley, city skyline, and faraway mountains.
Wildlife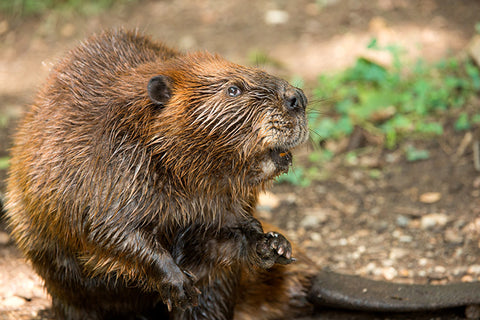 Immerse yourself in the diverse habitats of the park. Let the buzz percolate throughout your body as you spot American white pelicans, coyotes, white-tailed deer, or double-breasted cormorants.
With your eye to the sky, you may see bald eagles looking for their lunch along the river.
If you're lucky, you may spot some beavers by the mouth of the creek if you're quiet and patient. After you've smoked your "trees," why not see how these industrious critters cut down theirs for food, dams, and lodging.
Along the old river channel at the base of the escarpment, you'll find diverse and exciting aquatic life, significantly different from the river's rushing waters.
Keep an eye out on the river for diving ducks such as Buffleheads and Common Goldeneye. Head to the old river channel to spy some dabbling ducks such as blue-winged teal and mallards.
Amid the forest of ageing poplars, bust out your binoculars to watch chickadees, nuthatches, and woodpeckers in their natural habitat. Look within shrubs for blackbirds, catbirds, and kingbirds.
That's just the tip of the iceberg.
Keep your eyes peeled for skunks, chipmunks, porcupines, snakes, frogs, and tons more!
Buy Cannabis in Calgary, Alberta
Need cannabis to fuel your next adventure?
Explore a wide range of cannabis products at Dank Cannabis dispensaries in Calgary, Alberta, a stone's throw away from Beaver Dam Flats and other exciting Calgary attractions. Dank has the best selection of cannabis and cannabis-related products at their cannabis dispensaries in Canada. You can simply order online from their menu and pick it up in their store, or cut to the chase and get it delivered to your location! **AGLC requires an ID check before we can deliver to you.**
*Warning: Public consumption of cannabis is prohibited, with some exceptions for medical cannabis use. Violation of the law means a $100 ticket.