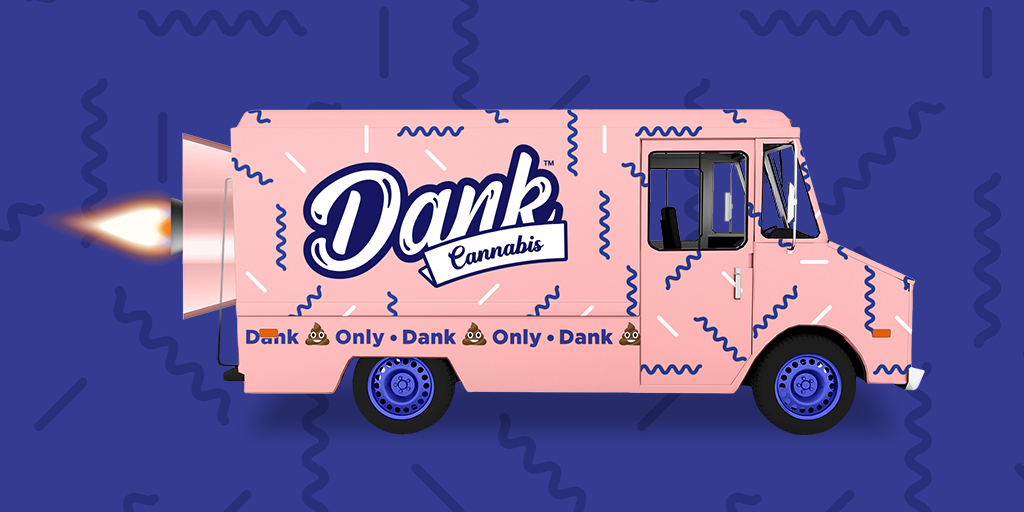 Welcome to the Stampede City!
We're here to make your stay much better with on-demand weed delivery.
If you're staying at one of Calgary's hotels, you can get weed delivered to your location in no time. Sound good? Great! Dank's got you covered!
Let Dank Give You an Elevated Calgary Hotel Stay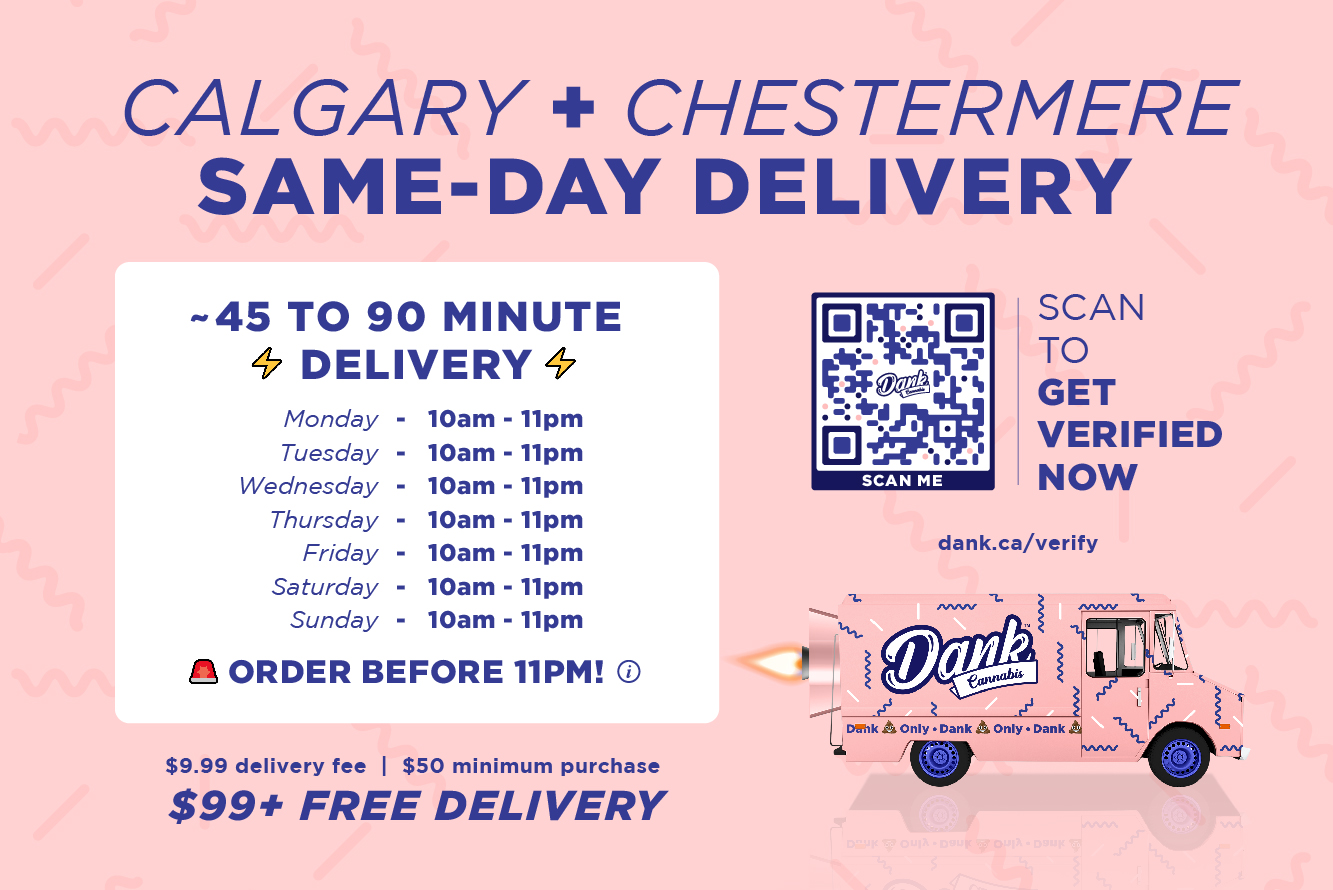 Whether you're at a one-star or five-star hotel in Calgary, a little weed can make all the difference. You'll feel like you're in a luxury resort or just won't care because you will be on cloud nine.
Dank's got you covered with weed delivery of the best cannabis products in Calgary, all at competitive prices.
Shop for:
Flower

Pre-rolls

Vapes

CBD

Edibles

Drinks

Topicals

Seeds

Gear
How to Get Cannabis Delivered to Your Hotel

Imagine you're lounging poolside at your Calgary hotel, wishing you had cannabis edibles to elevate your vacation. Even if you're on a business trip, you've got to wind down sooner or later.
Dank provides Calgary residents and tourists with ~45 to 90 minute same-day weed delivery, so you can keep enjoying your poolside vibes or relaxed evening, while our danktenders prepare your order and our drivers bring it straight to your hotel.
Ordering hotel weed delivery from Dank in Calgary is easy as 1, 2, 3.
Verify your identity.

Get access to the best menu in the game

Get your weed delivered.
It's that easy!
We send you SMS updates from the moment we confirm your order to the moment it's delivered. You'll know when the driver has picked up the order, when they're 15 minutes away, and when they're arriving.
Order same-day Calgary hotel weed delivery today!
$9.99 delivery fee
$50 minimum purchase
$99+ free delivery
Hotel-Friendly Cannabis Delivered to You
We know hotels prohibit smoking indoors, which is why we got the hook up with tons of your favourite, smoke-free cannabis products.
Although we'd definitely have a broad range of sativa, indica, hybrid, and CBD cannabis strains to get you lit, we also carry many smokeless alternatives to help you have a discrete and elevated hotel stay.
Edibles

– Choose from cannabis-infused chocolates, gummies, soft chews, hard candy, baked goods, and savoury treats. Edibles are easy to travel with, convenient and tasty.

Capsules and soft gels

– These work the same as edibles and provide consistent dosing. They're low-calorie, easy to consume, and even easier to dosage.

Topicals

– If you want to use cannabis as a topical we got you covered!

Tinctures

– Add a few drops to your drink or food or swallow them alone this is another convenient option. Tinctures can also be added under the tongue for faster absorption.

Vapes

– If you're a fan of smoking cannabis, vaping is a more discreet alternative. Vapes can have a wide range of flavours, and their vapour dissipates quickly compared to cannabis smoke.
Order Calgary Hotel Weed Delivery from Dank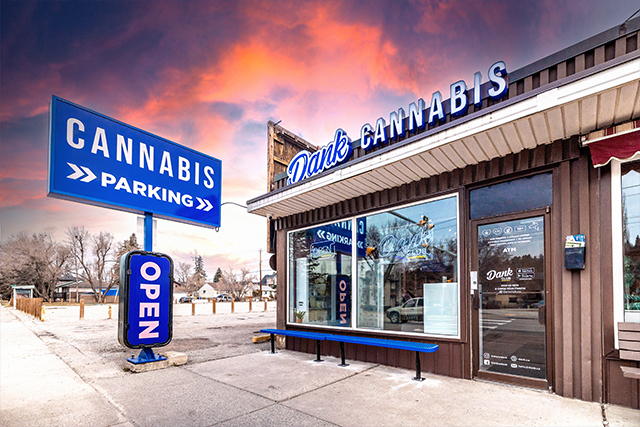 Ordering hotel weed delivery from Dank is a no-brainer. With the best menu in the game, competitive pricing, and the most chill danktenders, Dank is the best locally-owned and family-operated weed delivery service in Calgary.
See what all the hype is about. Shop Dank today!