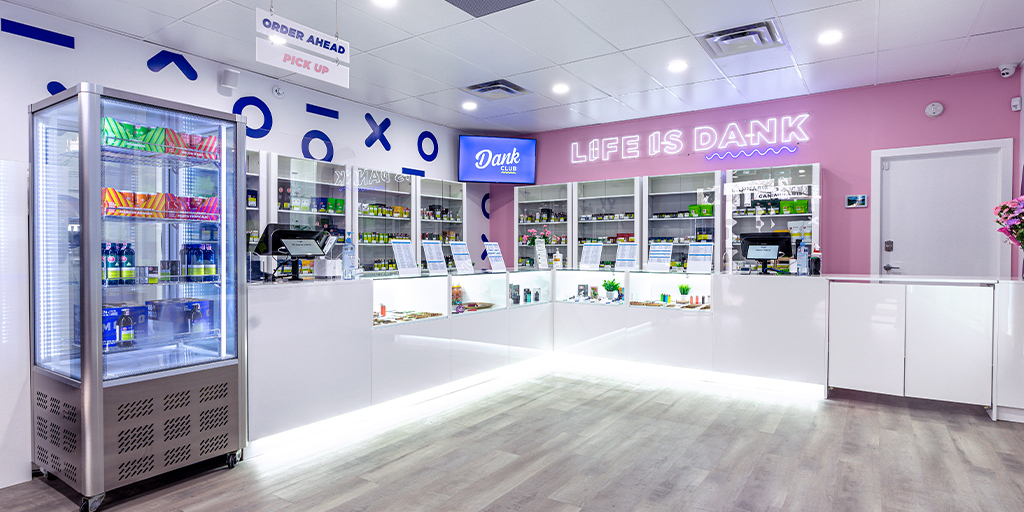 We teach our customers how to smoke weed for the first time and have a great experience from their bud purchased from Dank Cannabis.
At Dank Cannabis, it's our goal to provide education for the products we have for sale. It's important for inexperienced cannabis smokers to understand just how potent a small amount of cannabis can be for someone's first time use. Buying cannabis today is far more potent in THC than it used to be just a couple of decades ago. This guide is intended to help those who have never smoked cannabis before understand how to get started.
Step One – Try A Pre-rolled Joint With Low THC potency
If you've never smoked cannabis in your entire life, and It's something you're thinking about but have no idea on how to get started, you're in the right place to learn! We suggest starting out with a pre-rolled joint with a low potency. It's possible to experience side effects from smoking too much weed, and especially if you're someone with zero tolerance to THC.
There are three levels of potency that are commonly available from cannabis for sale.
Low potency is typically under 20%
Medium potency typically ranges from the mid 25% THC range
High potency is above 30% THC
A little cannabis smoke really can be a lot for a first time cannabis smoker. Start off with a couple of hits and then put that joint out for later. Even if you find yourself trying out a high potent cannabis option, It's okay to smoke it, but do so with a couple of hits at most.
Step Two – Wait For It
Smoking cannabis will provide its effects almost instantly, but they will continue to become stronger with time! Therefore, don't overdo it, smoking too much weed trying to reach a more intense high that will lead to one that can become overwhelming.
What happens if I smoke too much weed?
In case you find that you have smoked a bit too much cannabis, prepare for the following possible side effects.
Worry
Creative thinking
Heartbeat racing
Dry Eyes
Dry Mouth
Paranoia
Vomiting (Also known as greening out)
How Do I Feel Better if I smoked too much cannabis?
It can feel really frustrating and annoying when you're greening out, which is also slang for consuming too much THC than the body can handle. The body will start to reject the THC and cause you to vomit. Sometimes, it's just best to let it out if you find yourself too high. Afterwards, just sleep it off and wake back to normal a few hours later. It is possible to wake up with a weed hangover too. This cannabis-induced hangover feels like you're still tired with a foggy mind. We suggest drinking water and taking a long walk in a nice environment. Most importantly, reach out to a medical professional if you find yourself in need of medical attention from eating too much THC. It's common for people to get an anxiety attack from eating or smoking too much cannabis. Small doses of THC is how to smoke weed properly.
Choose Dank Cannabis dispensaries

Browse Dank's online menu for an updated list of pre-rolls for sale and cannabis strains. Dank's products can be pre-ordered online for an in-store pick-up or delivered right to your door. Simply follow the one-time AGLC ID verification process to be able to view the full Dank menu and start shopping!