Dank Cannabis Dispensaries offer premium cannabis products for Southview travelers and residents. Visit our Dank location in Southview and explore the huge selection of available THC and CBD products for sale.
Dank makes it simple – customers can either pre-order weed online and for fast pick-up or an even faster delivery!
Customers can buy their THC and CBD products from the Dank Cannabis Dispensary in one of three ways:
Canadians and visitors can choose to pre-order their products online for a fast pickup, visit any of the convenient storefronts for a personalized, in-person experience or, lastly, get their order delivered to their door.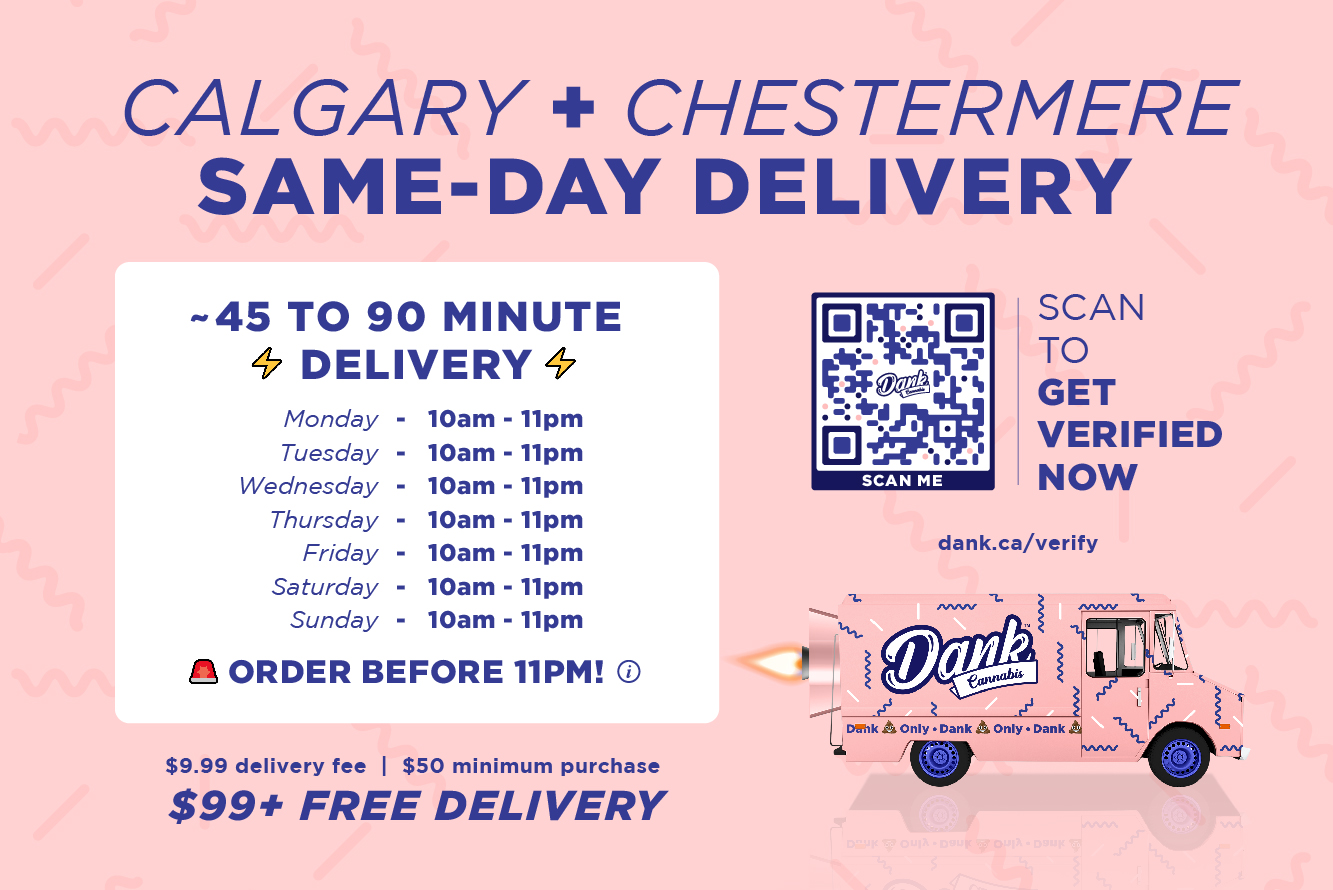 For online pre-ordering, the process is simple. Residents of Canada simply load their online carts with choices from Dank's handpicked collection of flowers, concentrates, vapes, edibles, drinks, accessories, and more. Then, they can check out online, wait for Dank's text, and head to the storefront for a quick pick-up.
If you prefer to make your purchases in-store, people in the area can visit Dank's convenient and expanding locations to discuss their options with a "Danktender." The trained in-store team at Dank has helpful guidance for new and experienced cannabis users alike. Customers walk away informed and excited about their new products.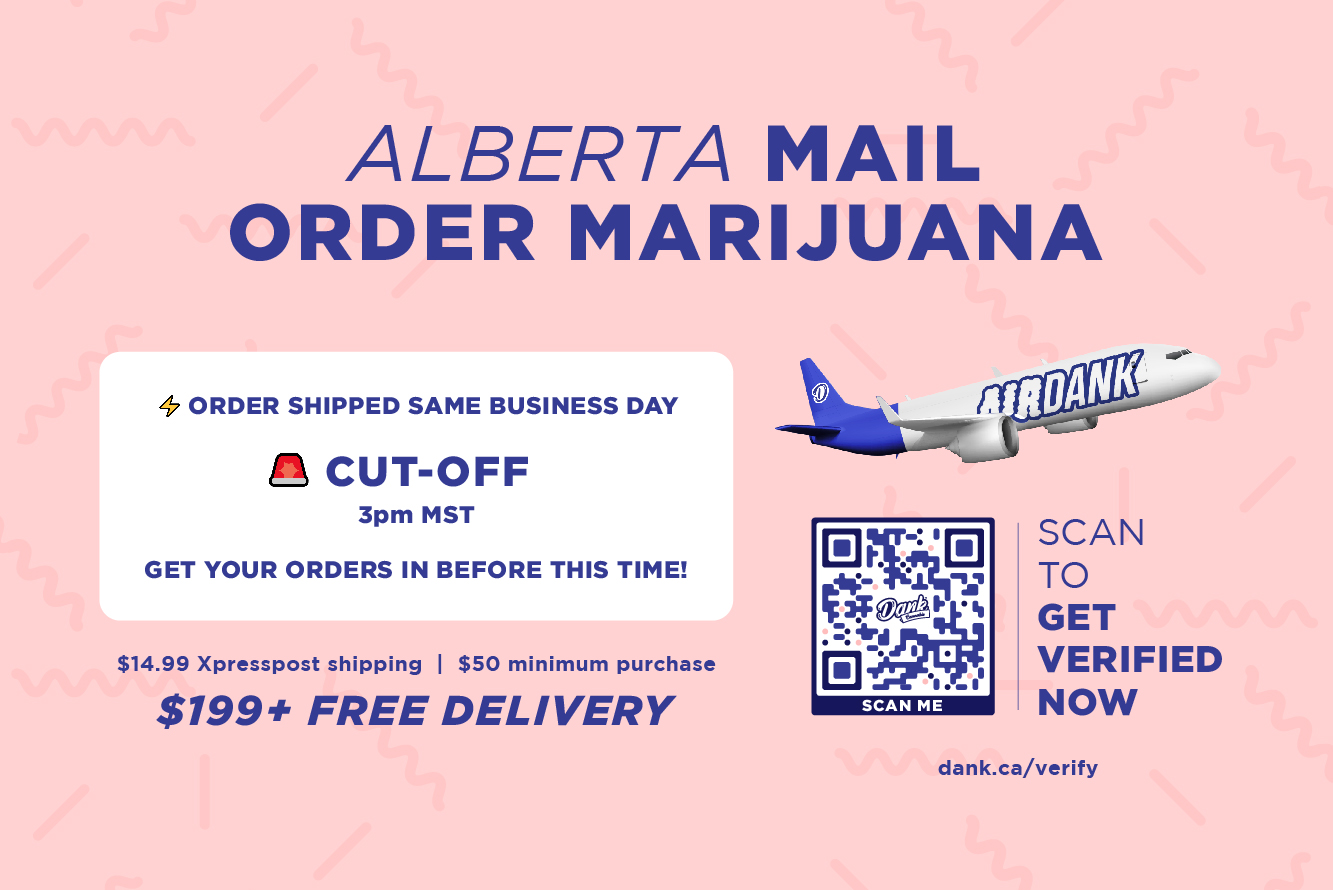 Finally, and most conveniently of all, Dank Cannabis delivers! Dank Cannabis offers legal same-day Calgary and Chestermere weed delivery and mail order marijuana delivery to all of Alberta.
AGLC requires an ID check before we can deliver to you. We've made this process as simple as possible for our highly valued customers. You can now complete your ID check with our proprietary system instantly online from the comfort of your home. This means you are only minutes away from gaining access to the largest, best selection of cannabis products and brands available in Canada. Verify now and start filling up your cart here!
Dank keeps things convenient with three ways to buy. Not only that, but the cannabis store also offers a slew of premium products and beautiful accessories
The flower strains at Dank include potent and aromatic hybrids, sativas, and indicas. Tons of edibles and drinks are offered with varying levels of potency. Further, Dank's concentrates and 510-thread cartridge selections are extensive.
Online, Dank also allows customers to sort their products by potency, strain, brand, and price so everyone can find their perfect fit.
With delivery options as well as options to buy in-store and find tailored products online, Southview residents have the best access through this cannabis dispensary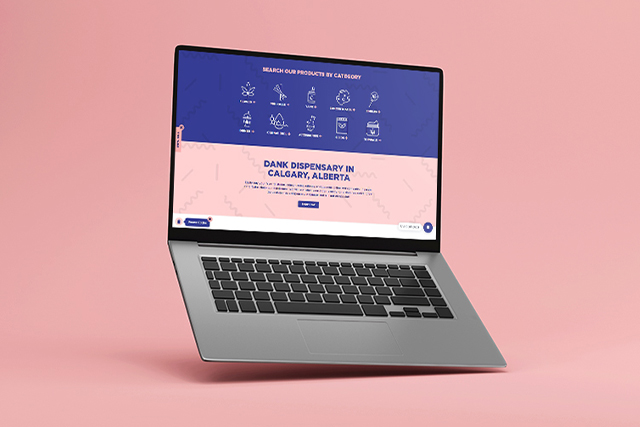 People in Southview, Calgary can also join the Dank Club! The club offers added benefits like extra points for purchases, specially curated offers, and exclusive merch. Anyone interested in the Dank Club can sign up online at Dank Club.
Southview has a lot to offer, and now that Dank's cannabis retailer covers the area, there's even more to love! Visitors of Southview can add extra fun to their stay with a quick trip to Dank's convenient locations. Or, permanent residents of Southview can treat themselves regularly with Dank's effective and satisfying products.
For the best cannabis products in Southview, from flower to accessories, Dank is the place to go. Interested residents and visitors can head to Dank.ca to learn more, order online, and find a location close to them!