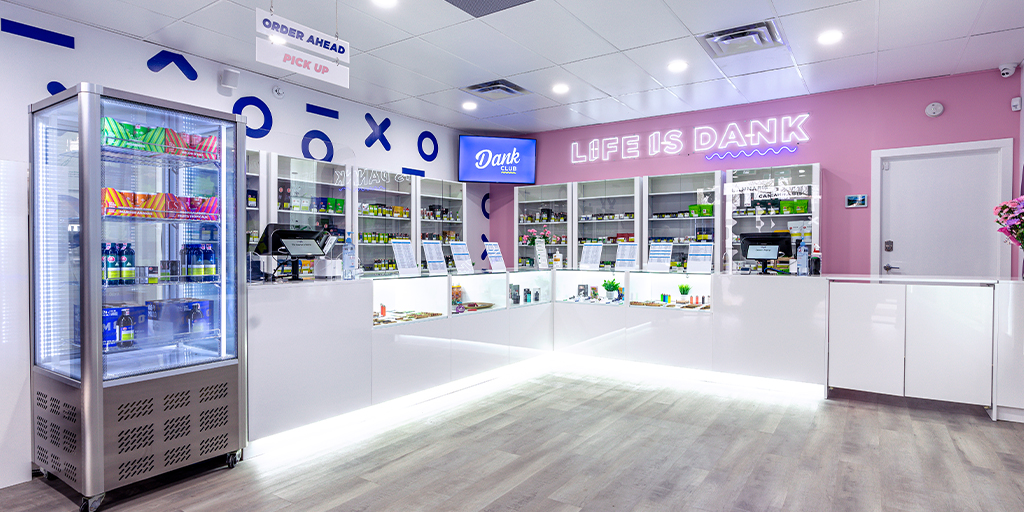 Dank Cannabis dispensary has a menu to rival any other in Calgary, Alberta
At the Dank cannabis store, we emphasize high-quality cannabis products, personalized experiences, and the satisfaction of all our customers.
Our online and in-store purchasing options make our high-quality products accessible to everyone. By offering the choice to pre-order online or pick up in-store, it's easy to get your cannabis and go on with your busy day.
Buy Lab Tested And Clean Cannabis Products
Here at Dank, we also focus on the importance of premium products at reasonable prices. The endless list of cannabis products offered on our site and in-store includes a selection of carefully curated choices.
THC and CBD products for sale
Our extensive inventory of products has THC and CBD options for every cannabis need. You can find everything from flower or dry herb, concentrates, edibles, cannabis-infused drinks, vaporizer options, and smoking accessories, all at Dank:
Flower: The dry herb options we offer at Dank include affordable and premium strains, as well as new ones. Sort our universally high-quality flower by potency, strain, amount, and brand to find the cannabis that will best fit your needs.
Pre-rolls: For joint lovers and blunt enthusiasts, we make it easy to enjoy a smoke. Our pre-rolls are always filled with the best flower choices, and our cones and wraps come from trustworthy brands made with natural ingredients.
Concentrates: Those that love dabs, THC oil cartridges, and all other concentrate devices can find just what they need in our concentrate section. Our massive inventory includes the tastiest and most potent shatter, wax, live resin, rosin, kief, hash, and oil.
Edibles: Enjoy a delightfully They're always delicious and fun to consume!
Drinks: Refreshing CBD and THC drinks are a great way to to cool down. Find drinks with a wide range of potencies, strains, effects, and flavors.
Accessories: From uniquely artistic pieces to ultrafunctional grinders, we have every smoking accessory you need in our collection. You can find your favorite new hand pipe or rig, high-powered torches, and effective grinders to treat your flower like gold.
CBD: Every cannabis user can find the product that works for them with our option for finding CBD products. Visitors can access our assortment of CBD isolate, broad-spectrum, and full-spectrum CBD products to find their perfect fit.
The selection of cannabis products we offer is not only diverse, but it's also constantly evolving. We aim to stay ahead of cannabis trends to find the most innovative and incredible new cannabis products for our guests.
That means that any cannabis smoker can find the best option for them through our online and in-store options.
Cannabis users will also find a personalized experience waiting for them in-store, where they can meet our trained staff. Our knowledgeable and friendly team members are always ready to help guests find the right products for them.
We look forward to the opportunity to provide you with a perfect fit for your cannabis needs. Visit us at Dank.ca today.