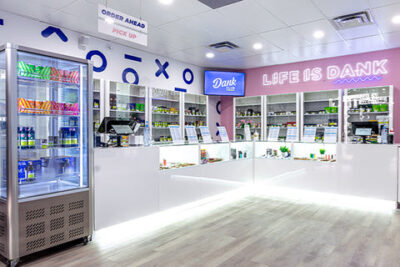 Since its new federal legality in 2018, it is simple and convenient to find cannabis in Canada. The rapid increase in cannabis production has brought an expansion in weed strains and potencies. Dispensaries have also quickly changed the atmosphere around weed by prioritizing, properly labeling and categorizing weed varieties.
These new laws and interests are great news for new and experienced cannabis enthusiasts. Now, it's easier to find quality products and get needed information on each product,
But, the process of buying weed can be overwhelming if you've never legally purchased cannabis. This article will cover everything you need to know about buying weed in Canada. With these three steps, you can enter the dispensary informed and leave with a great product.
Know the Cannabis Laws in Canada
In Canada, the legal age to purchase cannabis can vary from province to province. Provincial governments have the most control over regulating the industry in their region. The minimum age in most areas is 19, but always be sure to check the laws for your region.
Driving while smoking or high is illegal. If there is cannabis in the car, it must be sealed away and entirely out of reach. It's also unlawful for other passengers in the vehicle to smoke while it's running.
It's illegal to possess more than 30 grams of cannabis in Canada. However, the maximum legal amount differs depending on the product (concentrate, edible, etc.). For example, you can possess up to 5 grams of concentrate, versus the 30 grams of dried cannabis flower. Stay informed about the products you purchase by researching the laws before you buy.
Also, be aware that children aren't allowed inside of dispensary shops. Most public places in Canada do not allow you to smoke weed in the vicinity, especially around hospitals or schools.