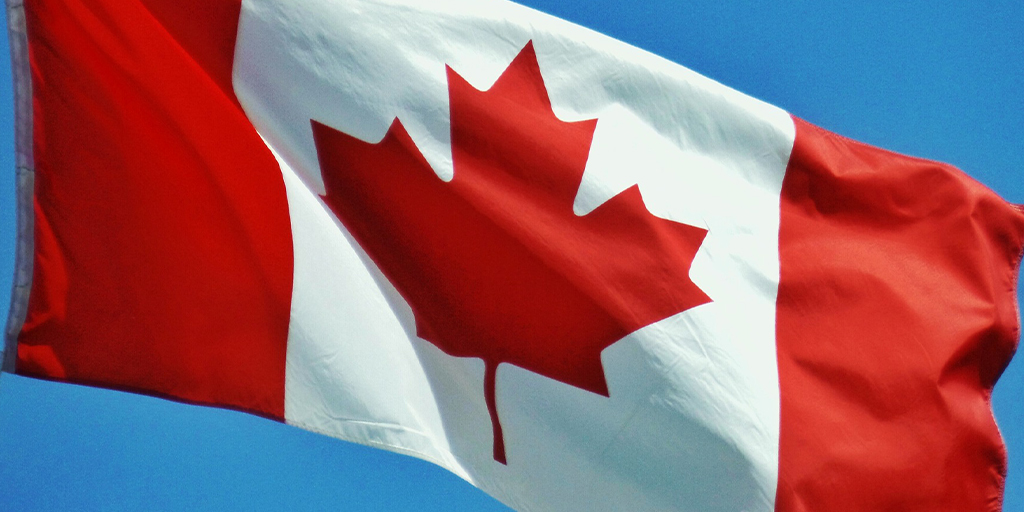 Learn about all the cannabis laws that are important when buying in Alberta Calgary. We will teach you about all the requirements to buy while here!
In October of 2018, Canada passed the Cannabis Act, a federal bill that legalized recreational cannabis in all of Canada.  The bill made Canada the second nation in the world to legalize recreational cannabis nationwide.  The Cannabis Act was a massive feat for the people of Canada and demonstrated an openness to better understand and regulate drugs.
However, the rate at which Canada has regulated cannabis has been slow-going, to say the least.  Capitalist markets and shareholders quickly jumped on cannabis production because they knew Canadian citizens were ready to participate in cannabis consumption. Unfortunately, the weed industry itself is still developing and the slow rollout of licensed private and government-run shops has created a bottleneck in many regions.
The Difference in Alberta
The province of Alberta has taken a unique approach to this issue by allowing private companies to sell cannabis within a licensed storefront at a quicker rate than any other province.  Shortly after Canada's legalization, Alberta carried 36% of cannabis shops across the entire nation.  Alberta now ranks highest in cannabis dispensaries per capita—thanks to this approach—and is described by many as the "pot capital of Canada".
Basic Cannabis Laws in Alberta
Here are all the laws that you need to know about when buying or consuming weed in Alberta:
You can purchase weed as long as you're 18 years or older; this is one year younger than most other Canadian provinces, which require you to be 19.
You can't purchase more than 30 grams of weed in one transaction, and you also cannot carry more than that out in public.
Driving high is fully illegal, and if there is weed in the vehicle, it must be in a sealed container and out of reach. You also can't smoke in a running car as a passenger.
Kids are not allowed inside cannabis shops.
It's only legal to purchase from a licensed retail storefront.
It's prohibited to smoke cannabis in most public places such as community schools, hospitals, parks, zoos, and pools, but the effect of this can change depending on the city or town.
Albertan Cities Can Still Vary on Their Approach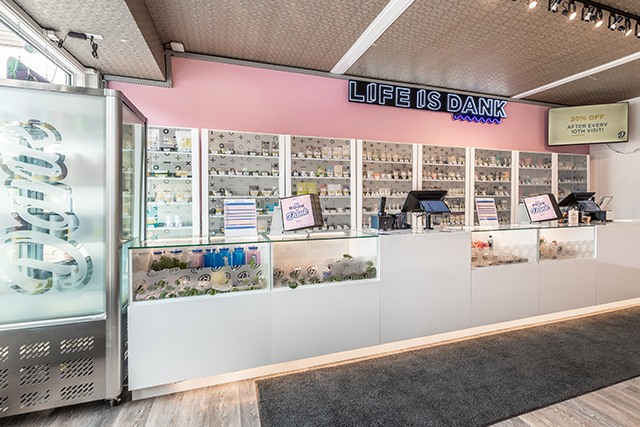 The province of Alberta itself runs all pot-related activity based on the shop licensing and laws described above.  But on the local level, cities can still have a say on weed culture and how it's run.  For example, the town of Banff has banned smoking or vaping cannabis in public places, yet you can legally consume it in park areas and trails of the Banff National Park.  Cities like Edmonton and Calgary have tight restrictions on public consumption.  Meanwhile, the little town of Jasper has reeled back on these rules by asking to remove the 100-meter no-smoking zone outside of retailers, schools, and hospitals.  Jasper has also voted to have an unlimited number of cannabis stores and allow them to remain open until midnight.
As you can see, there are still many grey areas in what's okay to do and not do, even in Alberta.  Be sure to read up on the city's particular rules surrounding public weed consumption before lighting up. Check out our cannabis stores for a wide variety of options!