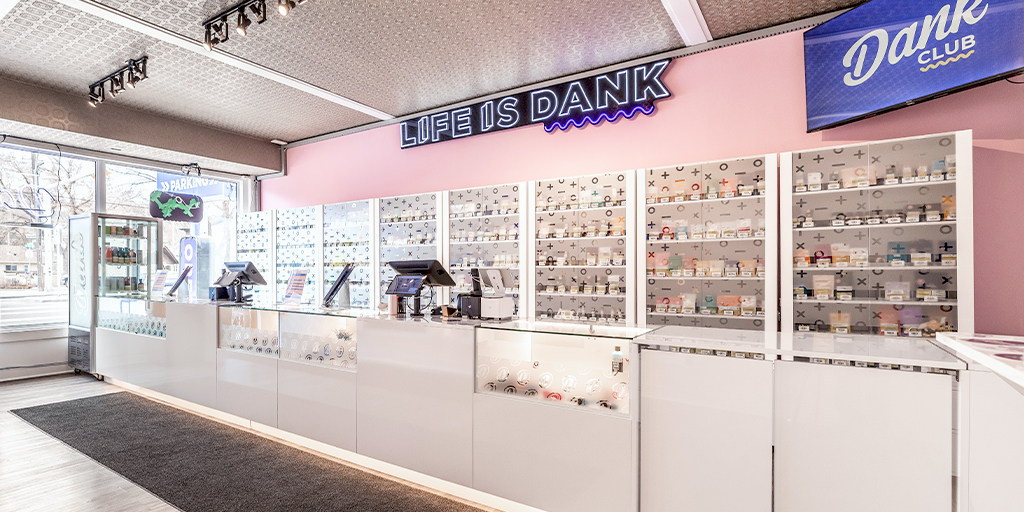 Explore our premium cannabis stores in the following neighborhoods of  Ogden, Dover, and Parkdale in Calgary. We offer same-day delivery, and online ordering for instore pick up. We only provide mail order marijuana services to the Alberta province at this time. Visit our Ogden location Dover and Parkdale locations for store hours.
Each of our dispensary locations are known for quality cannabis products at great prices, and the knowledgeable staff. Don't just take our word for it! We encourage you to read the many positive reviews about us made on Google. Each of our cannabis stores features a daily deal, the ability to order ahead and pick up your order. We also offer weed delivery to the entire city of Calgary and Chestermere!

Parkdale
Visit our Parkdale dispensary, it's located between Point McKay and West Hillhurst neighborhoods of Calgary, Alberta. You're going to feel the same type of vibe at each of our dispensaries, walk into our store and check out our massive menu of cannabis strains, and THC products. We made it possible to order your weed online, so that you can come by to pick up your order, and skip the process of waiting in line for others to decide their order. Local weed delivery is also available, with the ability to verify your age quickly online.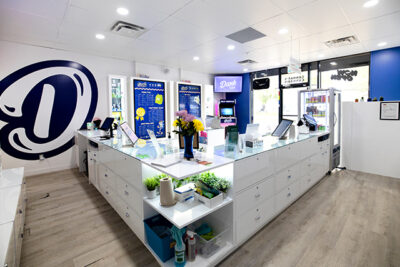 Ogden
Our Ogden location is near the Highway 8 in the city of Calgary. Anyone of the legal age of 18 can come in and purchase cannabis at our Ogden dispensary. We also provide local weed delivery for those in Calgary and Chestermere. Our Ogden location features a wide variety of cannabis products including edibles and infused bud flower products; pre-rolls in sizes from .5 grams to 7 grams, in singles and in packs; vaporizers in both cartridge and disposable forms; Indica four packs of cannabis seeds; and accessories, including cleaners. 

Dover
Our Dover location neighbors the Southview Park in the Southview residential neighborhood of Calgary, Alberta. At our Dover location, you'll find products belonging to the same categories, with only minor variations in the THC and CBD offerings.
All our locations offer a wide range of products, including concentrates like live resin, shatter, rosin, kief, applicators, sugar, isolate, infused flower, hash, and oils. We also provide a variety of edibles such as chocolates, gummies, and baked goods, as well as drinks, capsules, tablets, chews, hard candy, and lozenges. Additionally, we have accessories like papers, rolling supplies, grinders, glassware, ashtrays, rolling trays, dab tools, and storage containers.
Join the Dank Cannabis Stores free promotional membership
Dank Cannabis offers delivery for online orders on all of its marijuana products and accessories to all of Calgary and Chestermere. To provide customers with more options and improved deals, we offer sales as well as the "Dank Club." The Dank Club grants customers 20% off their first in-store purchase, access to exclusive events and promotions. Members can also earn points on each visit for rewards and deals. Not only do we provide great deals, we also provide an Instant ID verification system to speed up the process of being able to buy from Dank online. We're the first cannabis stores to provide this Instant ID verification system!