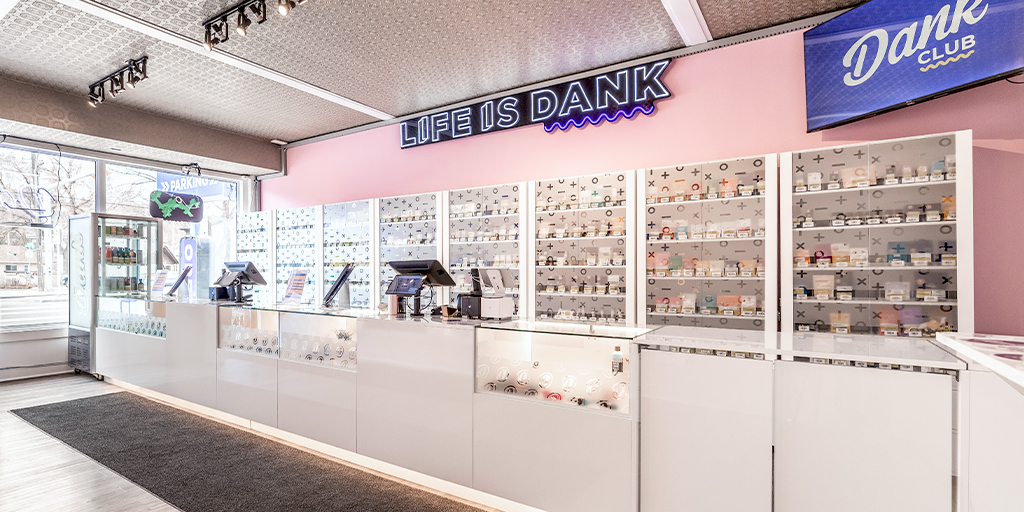 Calgary already offers beautiful natural wonders, fun sights, and incredible dispensaries. But people visiting the area are still searching "Dispensaries near me in Calgary, Alberta," to find results.
To make your search easier, look no further. Dank is the dispensary that makes Calgary the perfect spot to buy premium THC and CBD products.
If you're enjoying the sights and stops in Calgary or living there full-time, check out Dank.ca for all your cannabis needs.
Here's why Dank is the best spot in Calgary for cannabis products: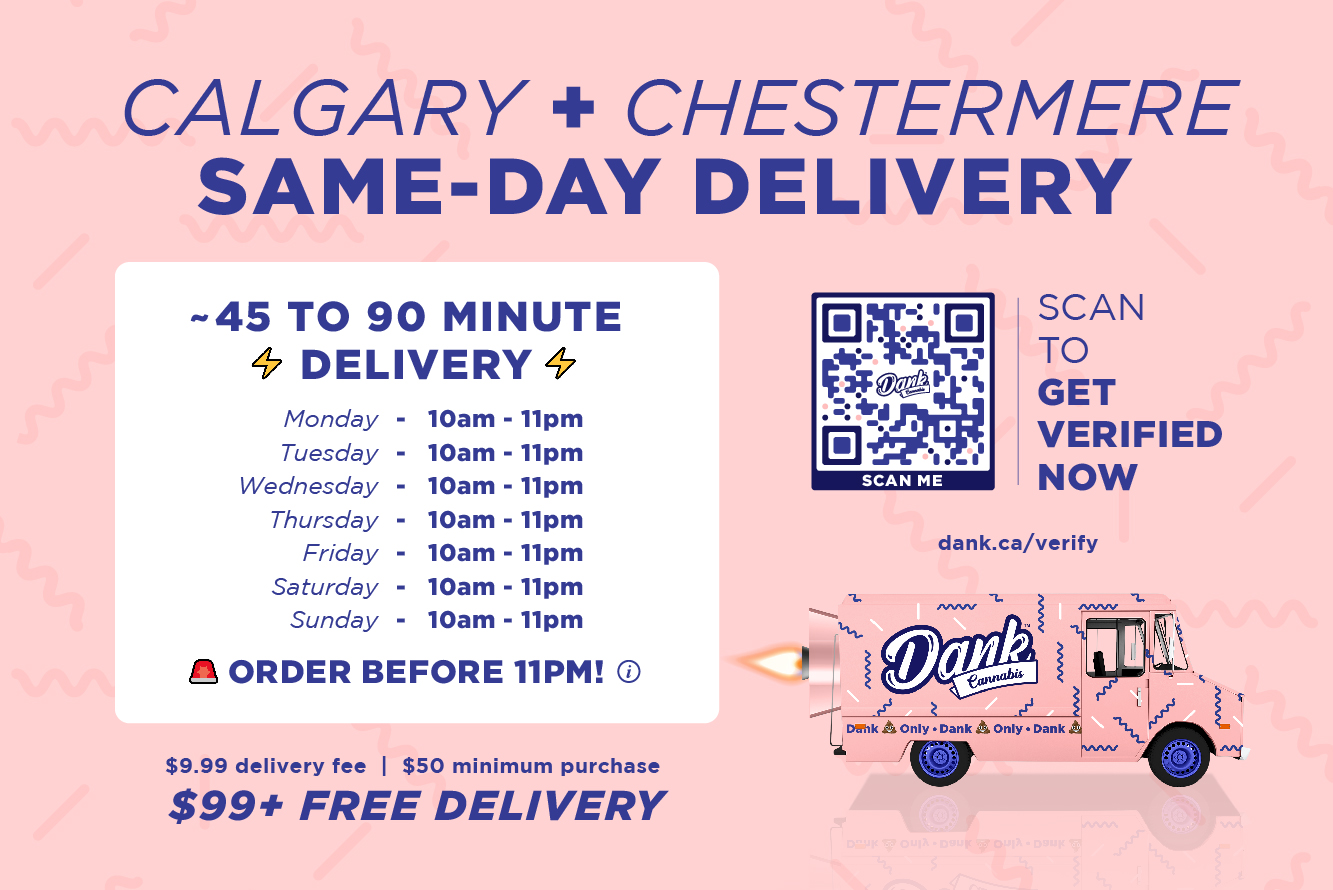 Dank offers purchasing options that cater to your needs as a busy resident or active traveler. You can either pre-order online or go to the convenient Dank locations for in-store service.
Online pre-ordering makes it simple to load your cart, checkout, and drop by the storefront for a quick pick-up. Or, if you're looking for an experience tailored to you, head in-store and a 'Danktender' will assist you in finding the right products that suit your needs. If leaving your house doesn't sound fun, Dank delivers to your door! Simply follow the one-time AGLC ID verification process to be able to view the full Dank menu and start shopping!
Dank knows you have a busy life and want to enjoy the rest of what Calgary has to offer. Getting your cannabis shouldn't be an annoying task, it should be a fun and fast excursion!
Not only does Dank emphasize the importance of a positive customer experience, but the dispensary also appreciates good quality products. Everything on Dank's extensive menu reflects this value, and you'll notice the premium status of all of its products.
Dank has the best of the best for dry herb, concentrates, vapes and cartridges, edibles and drinks, accessories, and more. 
The carefully curated selection contains the top brands, strains, and flavors in the blossoming Canadian cannabis industry
If you're visiting or living in Calgary, Alberta, check out Dank's options for flower and concentrate. You'll find you can sort the choices by potency, brand, strain type, and even amount. From deep indica, creative sativa, and multi-beneficial hybrids, you'll find anything you could want in a strain.
Or, if you're looking for some filling cannabis-infused snacks and a refreshing drink, head to Dank. Its scrumptious selection of CBD and THC-infused foods and beverages will start your day right, or bring some added fun to your night.
Dank even offers you exciting new accessories like finely detailed pipes, tasty pre-rolls and cones, high-power torches, and delicate grinders. You can find your next favorite piece, online or in-store at Dank.
The selection at Dank is always evolving, so you can explore new products, promos, and merch every time you go!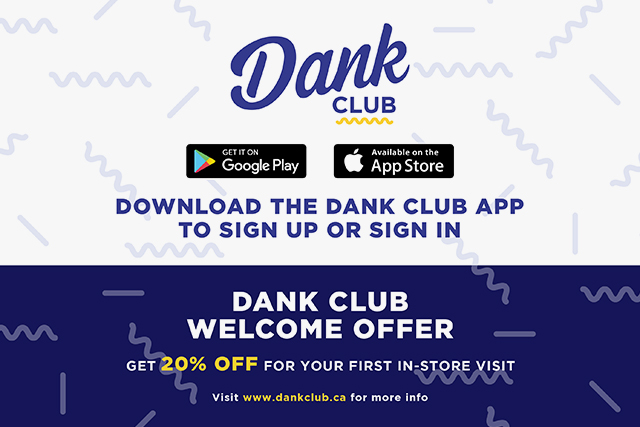 You can even join the Dank Club if you're a frequent visitor or resident of Calgary. The Club offers you exclusive opportunities for deals, merch, and even cannabis events in the area. You can also earn points for your purchases as a member.
Make your time in Calgary, Alberta as perfect as possible by visiting Dank in-store or online. You'll find everything you need in cannabis products, quick and easy purchases, and helpful guides with Dank's selection and team.