The answer is to visit the Dank Cannabis Store located in Calgary, Alberta. Find Quality! Now you know where to buy weed in Calgary, Alberta, Canada.
Canada legalized recreational and medical marijuana in October 2018, and since then dispensaries have been soaring. New private retailers are opening and innovative brands and strains are pioneering weed culture all throughout Canada.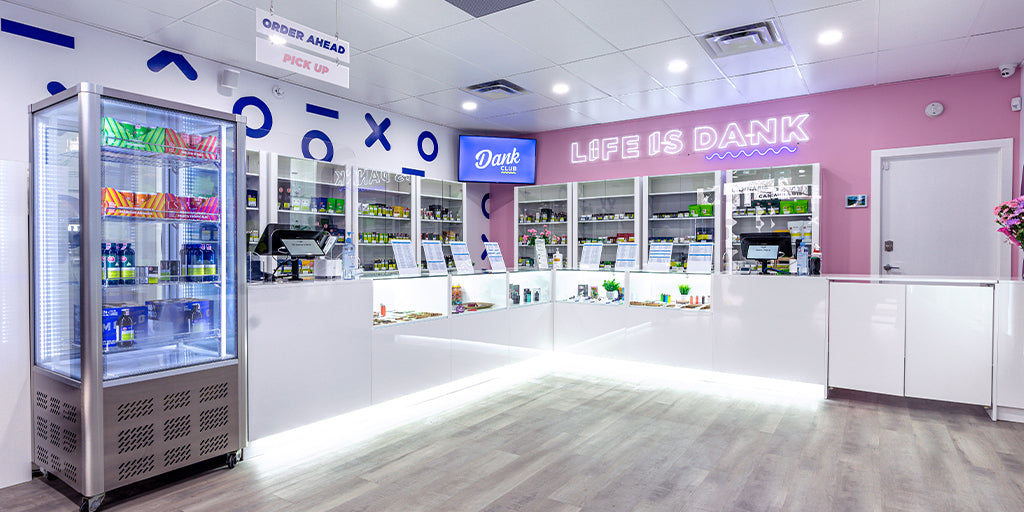 With all the progress in Canadian cannabis, there are more options than ever for buying weed in Canada. Some provinces only allow government-run retailers to distribute weed products, while places like Alberta also allow licensed private retailers to sell.
In Calgary, Alberta, there are incredible options for in-store dispensaries, like the Dank cannabis store.
THE DANK CANNABIS STORE AIMS FOR QUALITY PRODUCTS ONLY
Dank has two uniquely customized buying experiences.
Canadians and visitors can either preorder their products online for a fast pickup or visit the convenient storefronts for a personalized, in-person experience.
For online preordering, the process is simple. Residents of Canada simply load their online carts with choices from Dank's handpicked collection of flowers, concentrates, vapes, edibles, drinks, accessories, and more. Then, they can check out online, wait for Dank's text, and head to the storefront for a quick pickup.
The other option is an in-store purchase. Canadians can visit Dank's convenient and expanding locations to discuss their options with a "Danktender." The trained in-store team at Dank has helpful guidance for new and experienced cannabis users alike. Customers walk away informed and excited about their new products.
THE DANK CANNABIS STORES OFFERS THE MOST STREAMLINED PURCHASING EXPERIENCE FOR CANADIAN VISITORS AND RESIDENTS. THE FRIENDLY TEAM, MULTIPLE PURCHASING OPTIONS, AND EXTENSIVE COLLECTION MAKE IT AN UNBELIEVABLE LOCAL FIND.
Canada's weed laws allow for the purchase and use of limited amounts of dried herb, oil, edibles, concentrates, and even seeds. Each cannabis product has its own legal limit, so it's important for Canadians and visitors to research the amounts for their region and products.
Certain dispensaries, like Dank, offer options for all of these cannabis products.
DANK PROVIDES CUSTOMERS WITH A COMPREHENSIVE ASSORTMENT OF THE MOST HIGH-QUALITY CHOICES FROM EACH OF THESE FORMS OF CANNABIS. THE CALGARY DISPENSARY SELLS DRY HERB, CONCENTRATES LIKE WAX AND SHATTER, VAPES AND CARTRIDGES, EDIBLES AND DRINKS, AND OTHER OPTIONS.
The online store details every Dank item with a well-researched description of each of these unique items.
Guests at the Dank cannabis store can expect thorough information online and from the friendly faces in-store for a fully educated experience.
For residents and travelers, buying weed in Canada doesn't have to be overwhelming. Dank makes it simple with the options for online preordering and in-store purchasing of cannabis.
The Dank dispensary has a complete menu for Canadians and visitors to access the highest quality products at reasonable prices for everyone.
ANYONE INTERESTED IN LEARNING MORE ABOUT BUYING WEED IN CANADA CAN HEAD TO OUR ONLINE MENU AND ORDER FOR PICKUP.