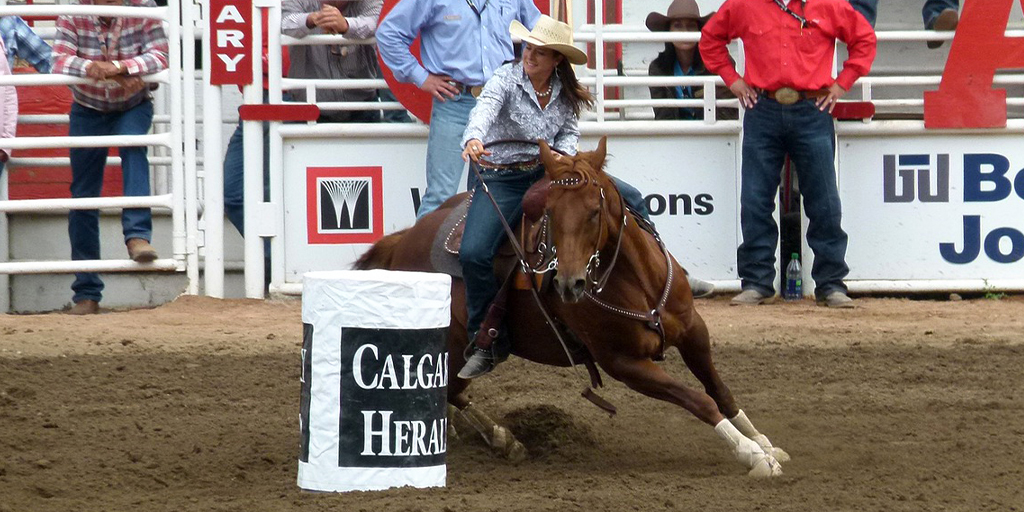 Grab your favourite pair of cowboy boots, cowboy hats, jeans, and plaid shirts. It's time for "The Greatest Show on Earth" – the Calgary Stampede.
What better way to enjoy the world-famous chuckwagon races, rodeo, concerts, powwow dances, dog bowl, livestock shows, and so much more than by riding high on cannabis.
While cannabis use is prohibited at Stampede Park, there are ways to still have fun without breaking the rules. Dank's got you covered with same-day weed delivery, so you and your buddies can let loose.
Let the Cannabis Come to You with Dank
Looking for premium cannabis products to fuel your 10 days of fun? Dank has the best selection of on-demand weed in Calgary. 
What we carry
Flower

Pre-rolls

Concentrates

Vapes

CBD

Edibles

Drinks

Topicals

Seeds

Gear
From the morning wake-and-bakes to the Calgary Stampede afterparties, we're here to help you keep the good times rolling. We can deliver safe and regulated cannabis products to your home. SMS alerts help you track your delivery. It's super easy!
Dank's several locations across Calgary make it simple and convenient to order weed for delivery or same-day pickup. Stop by and chat with our knowledgeable budtenders or use our self-service kiosk for easy checkout. Our locations are just a 15-20 minute drive from Stampede Park.
Can I Consume Cannabis at the Calgary Stampede?
Unfortunately, you can't consume cannabis on the premises. However, you can start drinking as early as 8 a.m. at bars, restaurants, and lounges during the Stampede. Go figure.
According to the official Calgary Stampede terms of entry, "[m]arijuana (for medical purposes or otherwise) and illegal drugs may NOT be consumed on Stampede Park property."
Although the law allows public events to have designated cannabis consumption areas, like beer gardens, the Calgary Stampede has decided not to license a cannabis area due to it being a family-friendly atmosphere.
In 2019, Stampede spokeswoman Jennifer Booth said, "with (cannabis legalization) legislation being so new, we're taking the opportunity to learn the impact of having cannabis use at other events."
Although it's possible to drink from morning to night at the Stampede, lighting up at the park is still forbidden.
What Happens If I am Caught with Cannabis?
If they catch you with weed at the park, you will be arrested and given years of jail time. Kidding! Calgary Stampede is actually taking a discreet approach to handling attendees that consume cannabis on the property.
If you are found using cannabis, they're going to politely ask you to stop using it. If necessary, they may need to escort uncooperative attendees off the premises.
What about cannabis consumption in public places?
We know the fun can spill out into the streets after your favourite Calgary Stampede event. Calgary's cannabis bylaw prohibits cannabis consumption in public places. Violations are punishable with a $100 fine.
How Do I Consume Cannabis at Stampede Park?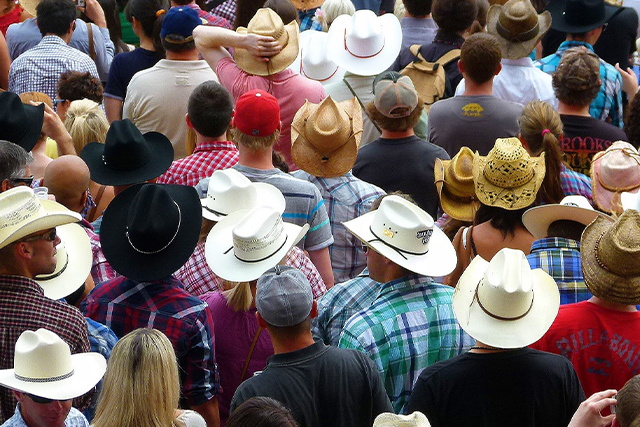 For some users, leaving the Stampede grounds to medicate is not always feasible, especially if they're severely ill. Whether you are a recreational or medical cannabis user heading to the Calgary Stampede, here are a few safe ways to consume cannabis.
Edibles

– Although there will be plenty of tasty treats at the event, feel free to bring a responsible amount of infused edibles. Pop in a gummy or mint before heading into the park or take them inside. The onset of effects is 60-90 minutes and the effects can last 6-8 hours.

Topicals

– Soothe those aches and pains from walking around all day with cannabis-infused topicals. They can provide nearly instant localized relief and don't get you high.

Tinctures

– Cannabis tinctures can be applied under the tongue for fast absorption within minutes, and the effects can last for 2-3 hours. Tinctures can also be ingested orally for longer-lasting relief.

Vapes

– The Calgary Stampede will have designated smoking areas. Compared to smoking cannabis, vapes are a discreet option but not entirely smell-proof. Vape at your own risk. Vapes provide instant relief for about 2-3 hours.
How to Order Same-Day Weed Delivery from Dank for the Big Event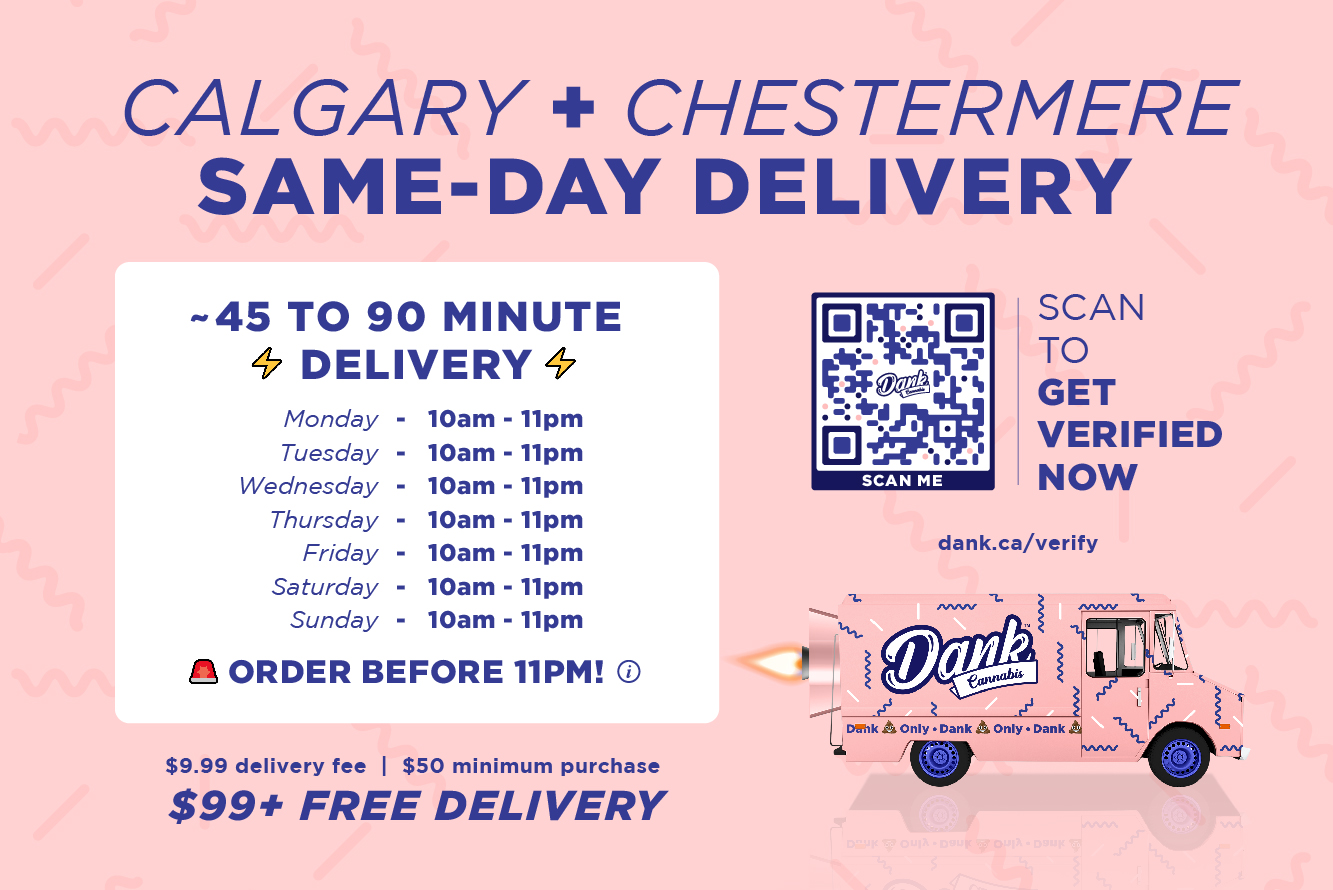 Ordering same-day weed delivery from Dank is easy and convenient.
Here's how it's done:
Go through a one-time identity verification process. You'll need a photo of your driver's license, ID card, or passport.

Get instant full-menu access to shop for hundreds of cannabis products. 

Get your weed delivered. We drop off your order at your door in no time.
We provide SMS updates throughout. You'll get updated when we have confirmed your order, the driver has picked it up, the driver is 15 minutes away, the driver is arriving, and the order is complete. 
Order same-day weed delivery right now!
$9.99 delivery fee
$50 minimum purchase
$99+ free delivery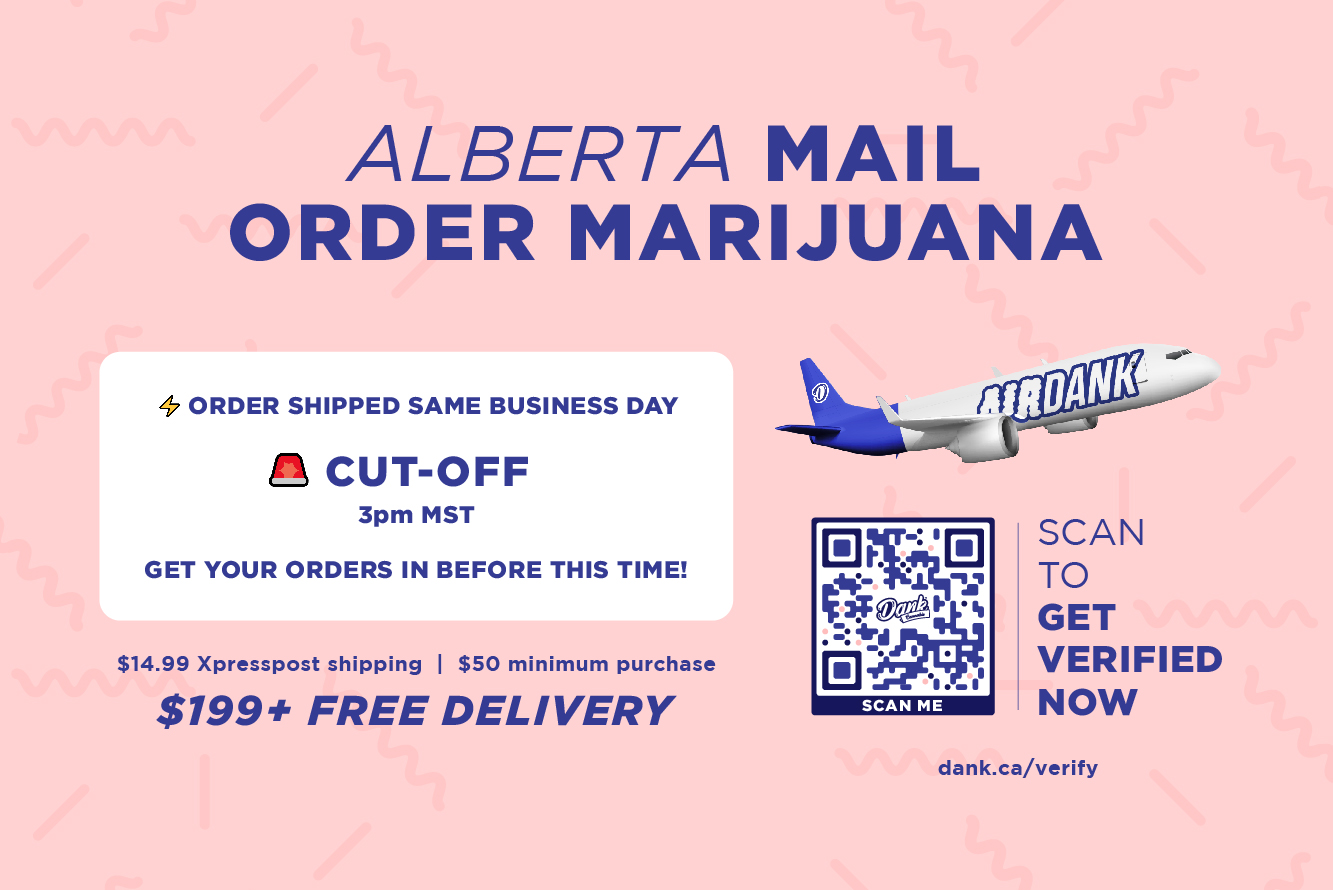 Order Same-Day Weed Delivery from Dank
If you want to save time and avoid traffic during the Stampede, order same-day weed delivery from Dank. We're proud of having the best menu in the game, featuring cannabis flower, vapes, CBD, extracts, edibles, topicals, and more! Shop at Dank today!