BEST ONLINE WEED DISPENSARY
It's official! Dank is Alberta's best online weed dispensary. Visit Alberta's #1 cannabis hotspot for the highest quality customer experience from our certifiably dank staff.
At Dank, we aim to make it easy and fun to buy cannabis, online or in-store, at affordable prices. From our online shop, order delivery (starting March 2022) and same-day pickup, or visit any of our marijuana dispensaries in Alberta for great customer service from our friendly danktenders. Our danktenders can offer educated recommendations of high-quality CBD and THC
products based on your individual preferences…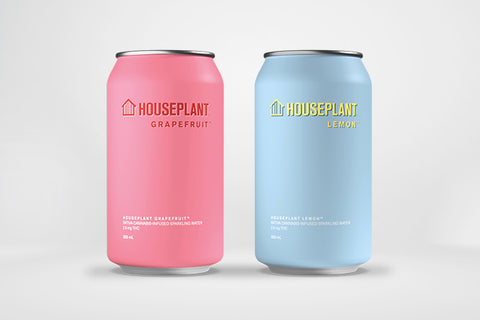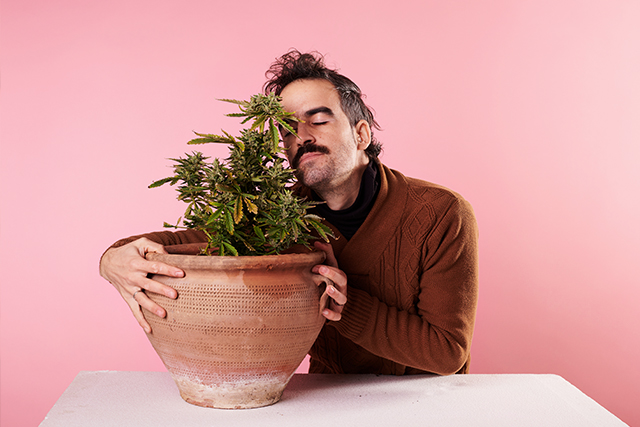 Alberta's Dankest Selection of Cannabis products
Top-tier cannabis grown in Canada at incredible prices. Our curated selection of strains includes your favorite Calgary weed and new strains we know you'll love! With more than 20 trusted brands to choose from, you can always expect the best. At the Dank cannabis store, we offer hybrids, sativas, and indicas. Choose the potency level of your CBD and THC to find the perfect flower for you. From 1 gram all the way to an ounce, you can find the right amount of quality flower for your lifestyle.
Shop our selection of premium flower in our delicately rolled prerolls. Find your favorite flower or try something new! With many brands and growing to choose from, you'll find everything you need. We offer prerolls of sativa, indica, and hybrids. Sort by potency and buy in packs or singles - we've got you covered either way. You won't find this selection in other Calgary cannabis stores!
Choose from the highest-quality prefilled 510-thread cartridges. We have your favorite brands of concentrate, and other brands we know you'll love! Most dispensaries in Calgary offer you low-end cartridges for high prices. Here you'll find .45g, .5g, and 1g premium carts at the best prices. Find indicas, sativas, hybrids, and high-CBD carts too - and sort by potency to find the perfect strain for you.
Find your favorite strains in concentrate, or try something new! Our high-quality concentrates give you the best smoke, every time. We offer shatter, live resin, wax, kief, rosin, and more! Sort by brand or potency to find the right fit. With our Calgary cannabis concentrates, you can dab the perfect strain or top off your bowl, whatever you're feeling!
Craving a delicious bite that packs a potent THC or CBD punch? Look no further. Our Dank Calgary dispensary in Canada has your favorite snacks infused with your favorite strains. Choose from chocolates, capsules, tablets, chews, and hard candies - whatever you crave! Sort our edibles by brand or type - we offer sativas, indicas, hybrids, and high CBD products. Happy munching!
Refresh your with THC- and CBD-infused beverages. Buy infused beverages with THC or CBD. The cannabis market is continuing to evolve into new products and our cannabis store is updated with them. Find your next favorite infused THC and CBD drink, right here.
All of our best products, offered in isolate, full-spectrum, and broad-spectrum options. Look no further for cannabis in Calgary! Find the highest-quality CBD in cartridges, chocolates, drinks, and more. Choose your favorite brand or try something new. Enjoy the benefits of CBD in mouthwatering edibles and carefully chosen concentrates. Dank is your new one-stop cannabis shop for CBD options.
Looking for additions to your cannabis accessory collection? Searched all the cannabis stores in Calgary with no luck? You've found the right spot. We offer unique accessories for you to expand your collection at a reasonable price. Discover gorgeous glassware, quality grinders, premium rolling papers, and more! With our carefully curated selection of accessories, your kit will be catching the eyes of everyone around. Find your new favorite piece here!
Buy cannabis seeds from reliable brands. Choose from multiple types such as autoflower seeds, feminized, and regular for sale. Find the most popular strains available via our marijuana seeds.
Browse our THC and CBD topical options for sale. Find a cannabis infused cream that's right for you today!
WAYS TO ORDER FROM OUR CANNABIS DISPENSARY
Running low on your favourite strains, edibles, concentrates, vape oils and topicals? We've got you covered. Dank is committed to providing Calgary cannabis customers with the ultimate convenience, best prices, and high-quality service and products.
Whether you want to browse our large selection of cannabis products in-store or you prefer the convenience of ordering ahead online for pickup, Dank is here for you.
Stop by our Ogden/Lynnwood or Dover, Calgary cannabis store locations to scope out the latest dank products. Our danktenders are here to answer all of your cannabis-related questions.
Order online from our live menu for same-day pick-up without having to wait in line at our Calgary cannabis stores. Chat online with our knowledgeable danktenders.
Dank dispensaries in Calgary are your number one source for the best cannabis products and prices. For a dank cannabis retail experience, visit us at our Ogden/Lynnwood or Dover cannabis Calgary dispensaries, located conveniently along the Bow River.
Our bright and colourful dispensaries are fully stocked with any cannabis product you need. Shop high-THC, best sellers, locally-produced, best value, and certified dank products. Our danktenders can recommend products offer expert guidance on safe cannabis use.
Our arcade-style self-service kiosk offers customers a fast, efficient, and user-friendly interactive experience. Quickly and easily browse our entire line of products without the pressure.
Dank dispensaries bring the cannabis shopping experience to the 21st century.
Order online for easy pick up at any of our Calgary cannabis dispensary locations. How to order from Dank Calgary dispensary:
1. Click on the menu to select your preferred Dank marijuana dispensary location.
2. Choose your favourite cannabis products from our live cannabis menu and add them to your cart.
3. Check out online. Payment is made upon pickup. We accept cash, credit cards, and debit cards.
4. In just a few minutes, one of our danktenders will prepare your order for pickup. We will send a text notifying you when your order is ready.
5. Pickup at your earliest convenience.
Need help shopping our cannabis shop online? Chat with one of our helpful danktenders. We reply immediately.
Dank Cannabis offers legal same day Calgary weed delivery and mail order marijuana delivery to all of Alberta.
AGLC requires an ID check before we can deliver to you. We've made this process as simple as possible for our highly valued customers. You can now complete your ID check with our proprietary system instantly online from the comfort of your home. This means you are only minutes away from gaining access to the largest, best selection of cannabis products and brands available in Canada.
We are the #1 Calgary weed delivery and Alberta weed delivery service. Start your Dank weed delivery journey today!


More about our online dispensary
Dank Cannabis was started here in Calgary as a family business to serve customers the highest quality products and prioritize the experience that customers have with cannabis products, so we're the best one-stop dispensary for everything from researching and shopping to purchasing and finally consuming a wide range of products, edibles and pre-rolls to concentrates, drinks, and topicals.
Dank Cannabis has been dedicated to serving the Calgary community with the best sativa strains, indica strains, hybrid strains, extracts, and infused products available in today's cannabis market. Every featured product in our Calgary dispensaries has been carefully curated to meet the needs of everyone, from first-time users to cannabis connoisseurs.
About our Community
Calgary is perhaps best known around the world for the Calgary Stampede, but we're also a young and vibrant city where young people come from across the country and around the world to study and start their adult lives off, creating businesses and developing their careers.
Universities like Mount Royal University and the University of Calgary bring thousands of students every year to the city.
The cannabis culture here in Calgary is hip and cool while welcoming every type of cannabis consumer. Experience the energy of a thriving metropolitan hub and the friendly and inviting spirit of a close-knit community.
Dank Cannabis' Calgary retail locations aim to bring the spirit of Calgary and the power of cannabis to your neighbourhood.
If you are local to the Calgary area and you want to visit us in person, check out our dispensary locations.
Everything you need at our online dispensary
Dank makes buying from a dispensary online simple and fun. Order online for delivery (coming soon) and pickup or head in-store for one-on-one service from our trained danktenders. Our online marijuana dispensary carries different cannabis products to meet every lifestyle need.
WELCOME TO THE "DANK SIDE"
Here is why buying from Dank is a no-brainer:
We search far and wide for the best cannabis products.
Easy online ordering for same-day pickup or delivery (coming soon)
We provide a wide range of price ranges, with plenty of options for the budget shopper and the connoisseur who appreciates the finer things in life.
We reward our loyal customers who sign up for Dank Club, the best loyalty program, by offering special deals for frequent customers.
Our team of danktenders is trained and ready to provide you with the cannabis education you need and top-notch recommendations.
Live chat with danktenders online for convenient service.
We offer special offers Mondays and Tuesdays, including our Concentrate Starter Pack, Vape Starter Pack, Incredible Edible Deal, and I Hate Rolling Special.
Whether you are looking for natural ingredients, organic hemp rolling papers, or products tested for contaminants like heavy metals and pesticides from a third-party lab, we are the best option for buying quality Alberta cannabis online, all at reasonable prices. We have the best delta-9 THC flower and products, including concentrates, edibles, topicals, tinctures, and more. Visit us in-store for a no-pressure environment where you can explore our wide selection of products from the best companies in the industry.