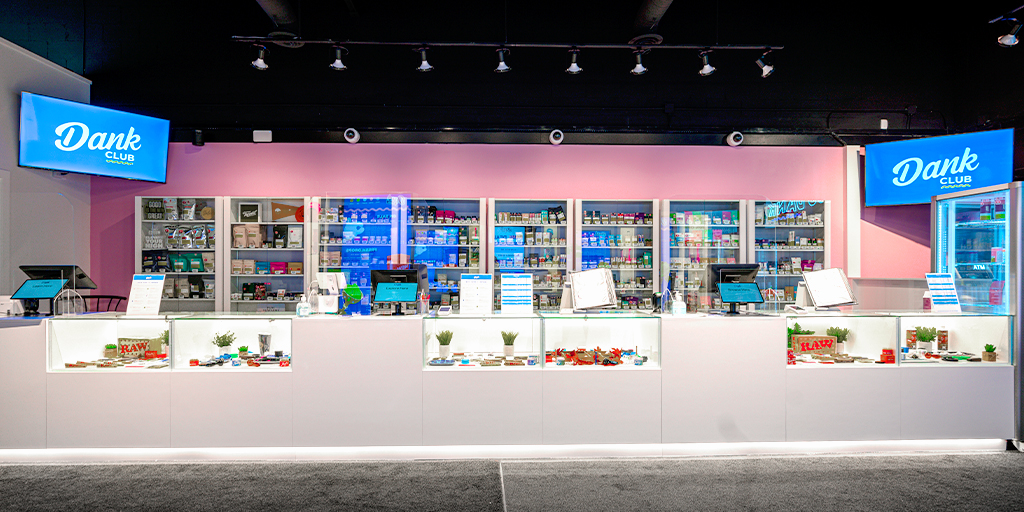 Vape pens are a safe and discreet way to enjoy cannabis extracted THC oil. By using heat to transform THC oil into vapor, vape cartridges allow users to experience the effects of marijuana via a different alternative to traditional smoke. Each of our Dank dispensaries has a wide selection of vape pens and cartridges to suit your every need. Including disposable THC vape pen options that are ready to use without any need to charge.


Check out our menus for the best disposable THC cartridges, and pre-filled vape pens for sale! We offer same-day delivery and in-store pickup. Also, available is mail order delivery only for the Alberta province. If you don't see the product you're looking for at the store nearest you, try searching for it at a different location and taking advantage of our same-day delivery service.
Prefilled THC oil 510 thread cartridges 
An alternative to THC vape pens are pre-filled cannabis oil cartridges and 510-thread batteries. Referring to 10 threads at five millimeter intervals to join parts, this kind of threaded connection is now the industry standard for most vape pens. 510-thread cartridges are popular for their convenience, and comfort. They are portable, better for your lungs than traditional smoke, and nearly odorless. Because they come already filled, they are easy to use, particularly on the go or for beginners. Many vape pens for sale in our cannabis stores use 510-thread cartridges, so there's little need to worry about compatibility with other products.
Types of THC Oil
There are several types of THC oil available for 510-thread cartridges and disposable THC vape pens. The main types are distilled, live resin, CO2, full-spectrum, cut/uncut, and terpene-infused. The most popular varieties are distillate and live resin cartridges. 


Distillate cartridges extract all unnecessary substances from cannabis, leaving behind a higher concentration of THC or CBD. It is known as THC oil in its purest form because it has been stripped of most other materials such as fats and plant residue. The Dank cannabis stores sells both the classic THC Distillate Cartridges and the fruity Orange Distillate Cartridges.


Live resin cartridges are well-known for their potent taste and smell. The oil is developed by freezing the cannabis plant after harvest and keeping it frozen during the extraction process, creating a strong high for each use. The Dank dispensaries offers several of these options like Sour Grape Live Resin Cartridges and Kootenay Fruit Live Resin 510 Cartridges.


Additionally, Dank dispensaries carry full-spectrum and terpene-infused cartridges as well. Try our Afghan Kush Full-Spectrum for a great night's sleep or our 232 Series ICC Live Terpene for a smoother oil and enhanced taste. 
Clean THC Vape Pens and Cartridges
Never take the risk of buying your vape pen off the black market. Unlicensed dealers do not submit lab tests and may not create their products under safe conditions. At the Dank cannabis stores, we make sure all of our THC oil vape cartridges are lab tested for pesticides and other harmful impurities. When you shop at any Dank cannabis store in Canada, you can shop with confidence that the goods you receive are of the highest quality and have been rigorously tested.